July 4th Virtual Events, Covid-19, and The Best Independence Day Cannabis Deals this 2020!
We've sure faced a lot of changes this 2020. For many, our daily routines have been upended in response to the coronavirus pandemic. Many have switched to work-from-home lifestyles while others have faced unemployment.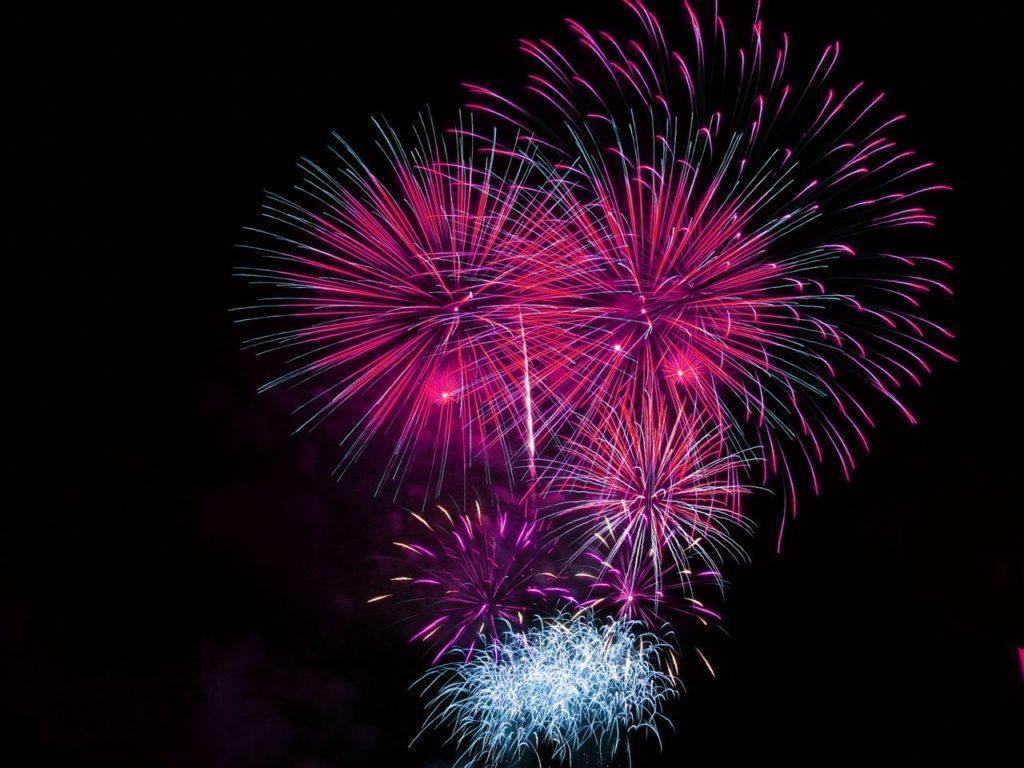 July 2, 2020
Plus, several holidays and events flew by with little recognition as we weren't able to gather physically. Other events went virtual.
As the Fourth of July, or Independence Day, approaches, we have another holiday to navigate while staying safe and healthy. Many events have been canceled or readjusted in the interest of public safety and Independence Day gatherings are no exception.
That doesn't mean we can't still celebrate. There may be fewer fireworks and large gatherings this year, but you know what there will be no shortage of? Weed. And if you play your cards right, you won't even miss the canceled events.
Wondering how to celebrate the Fourth of July this year amid all these changes? Here are some tips:
What's canceled for the Fourth of July in Seattle, Bellingham, and Spokane?
The short answer is most things. This list details many previously-scheduled events that have been canceled this year.
Some of the canceled events for Seattle, Bellingham, and Spokane areas include:
Seattle Seafair Summer Fourth, a hugely popular event at Gas Works Park and along Lake Union is canceled. This annual event is free and includes a grand fireworks display.
Tacoma's T-Town Family Fourth (rescheduled), a huge one-day event in Tacoma, is no longer taking place July 4th. Instead, organizers say the event will be rescheduled.
Bellevue Family 4th is also canceled. This event typically draws in a large crowd for great views of fireworks across Lake Washington.
Bellingham Haggen 4th of July Celebration is canceled as well. This event typically draws a large crowd with lots of family-friendly events as well as a beer garden.
Sandpoint fireworks are canceled for those in the Spokane area.
Coeur d'Alene fireworks are also canceled. This is another favorite event for Spokanites that will not be taking place. However, there has been recent talk of other festivities continuing as planned. We recommend you check the status regularly to see if the events will indeed take place.
Other ways to celebrate Independence Day
While large gatherings are canceled, we are able to meet in small groups. This means you can still have an outdoor BBQ or picnic with a small group of people. It's recommended to keep your distance and stick to outdoor settings if you do this.
You could also find a hidden park, beach or river to spend the day at. There's nothing like swimming, sitting in the sun, and spending time with (a small group of) friends to kick off summer and celebrate the Fourth of July.
How could a day in the sun with loved ones get any better? If you said with the help of some weed, you're spot on.
Just remember the reason we are limited to small groups in the first place. It's highly recommended you don't share smoking materials in order to prevent any spread of coronavirus. It's worth spending the extra few minutes rolling a second joint if it means you won't have to swap mouth germs with your buddy.
A very virtual Fourth of July
Many things have gone virtual this year so it's no surprise that there are several Fourth of July events taking place on the internet.
Kirkland Family 4th of July
While Kirkland has canceled most of the in-person events surrounding Independence Day, there still will be a fireworks show. You can watch it from the comfort of your home. This may be the first fireworks show that doesn't send your pooch into a frenzy!
There will be a virtual parade and fireworks show livestreaming on Facebook and Kirkland TV.
Other cities across the United States, such as Boston and Winter Park, are offering virtual fireworks shows and Independence Day celebrations.
Virtual tours for the history nerds
If you're looking for more than just a fireworks show, you can do plenty of other virtual celebrations this Independence Day. One great way to observe the holiday is to brush up on history and get a virtual tour.
The Smithsonian offers several online exhibitions you can explore. Seriously, there are pages on pages of exhibitions to look at. You can probably spend most of the day just getting through all of the information and exploring history.
You can also take a virtual tour of the Statue of Liberty courtesy of the National Park Service. The interactive tour combines high-resolution spherical images with lots of information about the history. It also uses historic photos taken in the same place in previous decades.
July 4th Facts
When is the Fourth of July? Saturday, July 4th, 2020 … duh, ya silly stoner!
Why do we celebrate 4th of July? According to History.com, "… the tradition of Independence Day celebrations goes back to the 18th century and the American Revolution. On July 2nd, 1776, the Continental Congress voted in favor of independence, and two days later delegates from the 13 colonies adopted the Declaration of Independence…"
What is Independence Day? Wikipedia says independence day "is a federal holiday in the United States commemorating the Declaration of Independence of the United States, on July 4, 1776. The Continental Congress declared that the thirteen American colonies were no longer subject (and subordinate) to the monarch of Britain, King George III, and were now united, free, and independent states.[1] The Congress had voted to declare independence two days earlier, on July 2, but it was not declared until July 4.[1]
Is July 4th a Federal Holiday? Yes! July 4th is a federal holiday.
Who signed the Declaration of Independence? Ever wondered why we use the phrase "Can I get your John Hancock?" when referring to a signature? Well, according to constitutionfacts.com, "John Hancock, the first signatory, was the only person to sign on July 4. Many of the other delegates would place their names on the completed Document on August 2 of that same year. The last person to sign, the New Hampshire delegate Matthew Thornton, endorsed the document on November 4, 1776.
Favorite Independence Day Movies To Watch Stoned
Kickback with an infused cannabis drink and put on some classic independence day movies to watch!
Get high and get ready to laugh as aliens come to planet Earth with one goal in mind … destruction! Will Smith comes to the rescue in the action-packed, large-brain-alien, hilarious movie from director Roland Emmerich, staring Will Smith, Bull Pullman, and Jeff Goldblum.
I feel the need … the need for weed? Chill out this July 4th and watch Tom Cruise as Maverick, a naval aviator on the USS Enterprise. Maverick and his radar officer, Goose, get the opportunity to train at the US Navy's Fighter Weapons School at Naval Air Station Miramar in San Diego, California.
The classic summer time film, Sandlot. It's summer 1962, and there's a new kid in town, Scotty Smalls. Sandlot is a coming of age film, following a group of young boys growing up in a small neighborhood who's favorite pastime is baseball. In a time before smart phones, the internet and Instagram, these kids find themselves in one adventure after another.
The Best Weed For Independence Day Weekend 2020
Wondering where to stock up on cannabis goodies for the Fourth of July? Well if you're near our Bellingham dispensary, Seattle dispensary, or North Spokane pot shop, you've found your answer.
Not only do we have the best products in store for a fun celebration, but we've got amazing deals to sweeten the pot. Our 4TH OF JULY SALE offers BOGO 30% OFF on all disposable vapes, pre-rolls, and edibles. The sale runs from July 3rd to July 5th.
Try these favorites for Independence day!
Refine Disposable All-In-One Vape
This vape is perfect for on-the-go fun. There are several tasty flavors and the best part is there is no set up necessary! Just purchase the pen and you're ready to start vaping concentrates and elevate your celebration.
Oleum Extracts Wifi OG Infused Sugar Cone pre-roll
Pre-rolls are perfect for most occasions. When it comes to Independence Day, though, isn't it fitting to enhance the experience a bit? That's why we love the infused pre-rolls from Oleum Extracts.
Wifi OG is a great strain for daytime use, too. This means you won't get caught drifting to sleep in the middle of the day after a few hits of this joint. In fact, you may find yourself feeling more social and creative with this strain. Plus, it's infused with resin and is much more potent than a typical pre-roll.
Flav Rainbow Sour Belts
Want a nostalgic candy that you can share with your friends? Reach for a bag of Flav Rainbow Sour Belts. They're sour and tangy and perfect for munching on a fun summer's day.
Say high and get your 4th of July weed at Satori
Sure, this holiday will be different than previous years. But the good news is we can still celebrate responsibly. Staying in small groups and sticking close to home is a great way to limit exposure to coronavirus and stay safe and healthy.
And cannabis can help elevate your experience! Remember, our 4TH OF JULY SALE offers BOGO 30% OFF on all disposable vapes, pre-rolls, and edibles from July 3rd to July 5th.
Stop by and get the best of the best for a fun Independence Day celebration!
Satori MJ is a recreational cannabis shop featuring many dispensary locations! Check us on out on Yelp, Leafly, Instagram, Facebook, Google and Twitter.