These veterans are leading the way with powerful cannabis advocacy
With Memorial Day 2022 upon us, there are a lot of directions we can go with our posts. We've already covered some of the hidden parks, beaches, and rivers in Washington that make for a good place to spend the extended weekend. But there's a lot more to the holiday than just kicking back and camping. After all, it's about honoring those who have died in our nation's wars. This Memorial Day, we're going to look at veterans who are currently active in the cannabis community.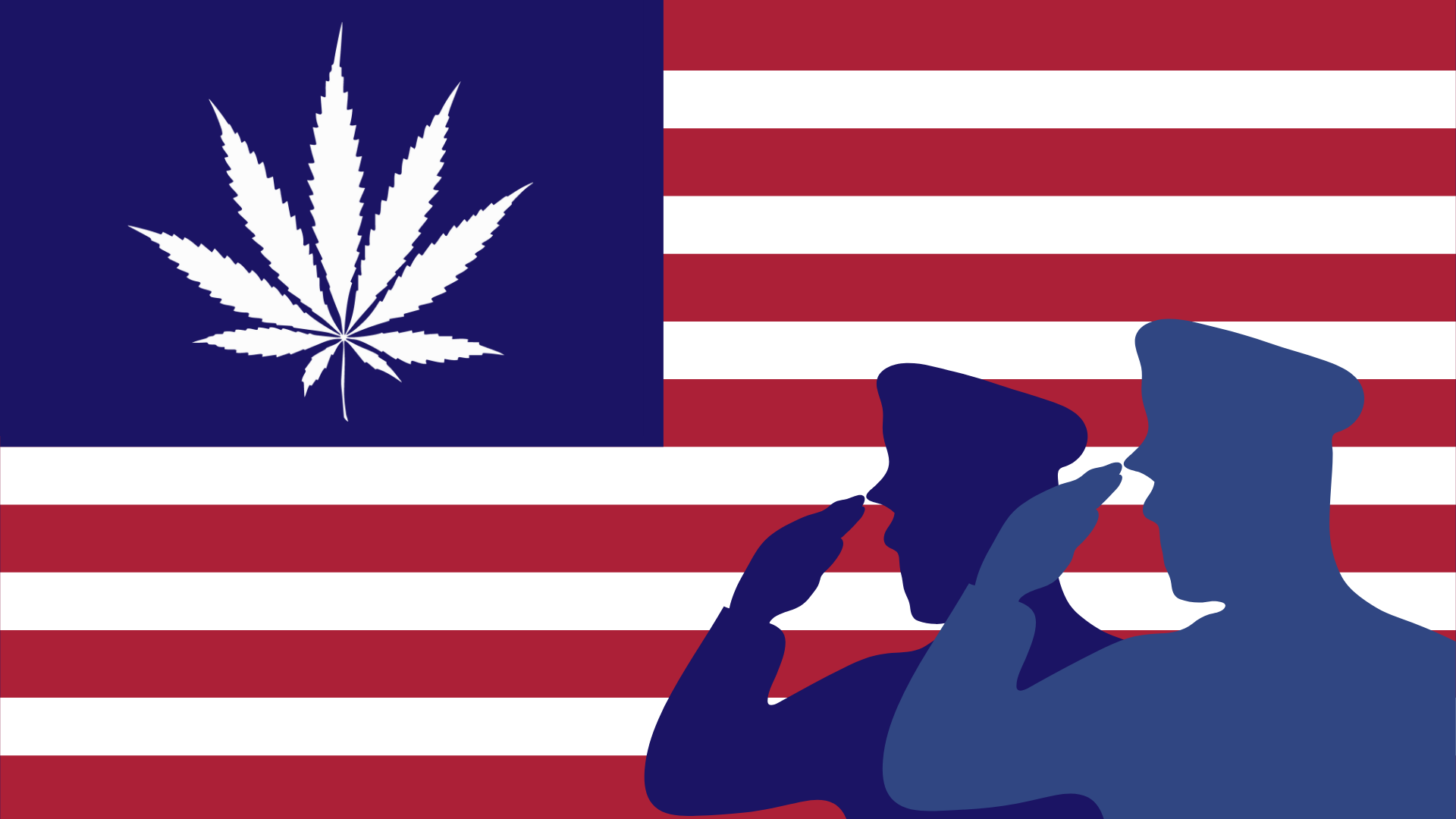 May 28, 2022
What's the correlation between veterans and cannabis? There are many. To start, veterans are especially susceptible to developing an addiction to opioids because they are more prone to chronic pain. Cannabis has long been touted as an alternative to opioids, with one survey of medical users showing 80% of respondents prefer cannabis over opioids for pain. Additionally, 92% of these respondents said that the side effects they experienced from cannabis were more tolerable than those from opioids.
We also have evidence showing that cannabis may help veterans manage their symptoms of post-traumatic stress disorder (PTSD). Unfortunately, we're still limited in the science to back this up, due to limitations from the federally-illegal status of cannabis in our country.
Although we know that cannabis can be beneficial for veterans, the Veteran's Affairs (VA) prohibits its use. The VA takes care of benefits for veterans and their families, including healthcare, disability compensation, life insurance, and more.
But the VA cannot recommend cannabis or assist its program members in finding it. Medical marijuana participation does not affect anyone's eligibility, but it's still not an approved option VA doctors can recommend, due to federal law. This is disappointing for many, as a cannabis recommendation can be life-changing for a number of symptoms. Cannabis has helped many veterans get better control over their lives and manage mental and physical health conditions.

This brings us to our list of veterans who are active members of the cannabis community. We honor their service not only to our country, but to our growing cannabis industry. Let's dive in!
Todd Scatini
When it comes to veteran cannabis advocacy, Todd Scatini has it down. After enlisting in the army and showcasing his strengths, Todd Scatini was offered an appointment to the US Military Academy at West Point, where he graduated in 1996. He traveled around the world in various roles, but wasn't introduced to the medical benefits of cannabis until 2011, when he served as a senior advisor to the commander of the International Security Assistance Force in Afghanistan.
After his final assignment in 2016, Scattini prepped for a life in the cannabis industry and retired from duty. That's when he became the CEO of Harvest 360, where he provides " leadership, global vision, and strategic direction to a multi-disciplinary team of business experts, cannabis professionals and scientists who are focused on unpacking all that the plant has to offer." He's also a European representative for CW Hemp.
You can read more about his story here.
Bryan Buckley
Led by CEO Bryan Buckley, the team at San Diego's Helmand Valley Growers Company (HVGC) is on a mission to end the opioid and suicide epidemics hurting our veterans. They "believe that exploring the benefits of medical cannabis is the most effective way to combat these issues and bring proper aid to those who gave so much for our great nation."
HVGC identifies as a service-disabled veteran-owned business. Buckley served in the Marine Infantry, Marine Reconnaissance, and as a Marine Special Operations Officer. He went to Iraq, Africa, South East Asia, and Afghanistan. He was awarded the Purple Heart Medal for wounds received during combat.
Not only does the company provide cannabis flower and live resin, but they actively advocate for veteran cannabis rights. In fact, their profits go straight to supporting Veteran Medical Cannabis Research.
Colin Wells
As the founder of Veterans Walk and Talk, Colin Wells knows a thing or two about veterans in cannabis. After returning home from serving in the US Army Infantry from 2008-2012, he faced mental and physical problems leading to drug addiction and homelessness. Once he discoved that cannabis helped his chronic pain and PTSD, he went on to create Veterans Walk and Talk.
Every Sunday veterans go on a walk with one another, many of which are picked up from transitional housing. The goal? To help veterans find cannabis before they turn to opioids or other pharmaceuticals.
Kevin Richardson
Creator of the Weed for Warriors Project, a "social justice lifestyle brand supporting holistic rehabilitation for veterans through community-based projects, proactive care advocacy, cannabis education and compassion," Kevin Richardson has seen a lot. After his discharge from the U.S. Marines, he came home with a severe back injury that led the VA to give him painkillers. His prescription caused a host of medical problems including severe depression that led to a suicide attempt.
A friend saved his life, taking him in for emergency care. His friend also encouraged him to try cannabis instead of painkillers, and the concept of Weed for Warriors came to life.
Final thoughts for this Memorial Day
As we celebrate Memorial Day and honor the our fallen veterans, let's not forget that we have a ways to go for our living veterans, too. Cannabis is a path forward for many veterans seeking alternatives to handle their conditions, and we commend these veterans who are active in the community advocating for just that.
As you spend your extended weekend in nature, or maybe just smoking weed on the couch, remember why we celebrate this holiday. And whenever possible, support a veteran-owned cannabis business!
Stock up at Piece of Mind Cannabis
Piece of Mind Cannabis is a medical marijuana and recreational Cannabis dispensary with locations in North Spokane, South Spokane, Bellingham, and Pullman Washington as well as Anchorage, Alaska!
Follow us on Instagram, Facebook, or Twitter.
Stop by Piece of Mind Cannabis and say high today!
Piece of Mind Cannabis has you covered. Stop by to shop our large selection of flower, edibles, concentrates, beverages, and so much more. We're here to answer any questions and help you have a great experience. Our Bellingham dispensary, Spokane pot shop, and other locations are ready for you to stop by and say high today!