Celebrate 7/10 In Style With These Products 
It's almost 4/20's favorite companion holiday, 7/10. What's the significance of the holiday? Well, flip 710 upside down and it looks like the word "OIL." If you're a big fan of dabbing, vaping, or otherwise using cannabis concentrates, you know that it's worth celebrating. While not as famous of a holiday as 4/20, 7/10 is a great time to stock up on your favorite concentrates or try some new products to get in the spirit.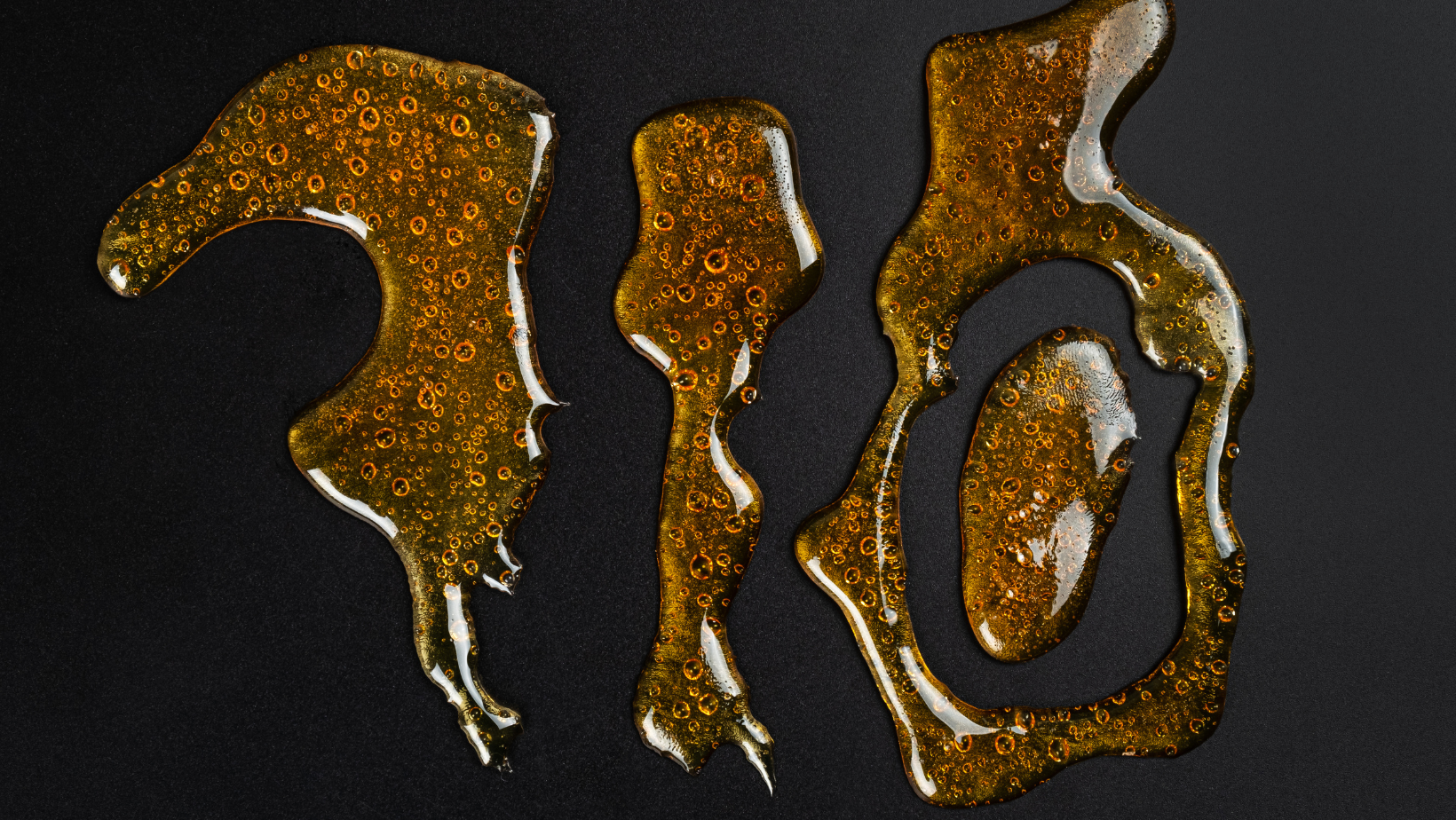 July 7, 2023
New to the world of concentrates? There's a lot to learn but you're sure to find some favorite products after a little experimentation. Check out our guide to selecting a good concentrate to dab if you're looking for some inspiration. Or keep reading, because we'll show you some of the best products to celebrate 7/10 with, and they're all available at our Bellingham dispensary, Spokane pot shop, and other Piece of Mind Cannabis locations.
If you're not a big dabber or don't use concentrates often, remember to go slow. It can be tempting to celebrate the holiday in a big way, but remember that these products are significantly more potent than your average flower. Nothing can ruin a good weed celebration more than getting higher than you wanted and feeling uncomfortable. Know your limits!
Rosin
You may see a lot of words floating around when it comes to cannabis concentrates. This can get confusing fast, but we'll help you narrow it down. A common question we hear a lot is about the difference between rosin and live resin. They sound similar, they look alike, so what's separating the two?
Rosin is solventless, meaning it's extracted without using a chemical solvent. Live resin, on the other hand, is typically extracted using butane or ethanol. While these solvents are removed from the final product before it hits the shelves, many people don't want to dab with anything other than solventless. Among connoisseurs, solventless is often regarded as the highest standard.
So if you're looking to celebrate 7/10 in style, go for rosin.
Our pick: Polar Icetracts Gold Hash Rosin
If you have a high tolerance and like potent extracts, Polar Icetracts is your brand. This company makes fragrant and tasty solventless hash rosin from fresh cured flower. Many concentrates lovers opt for hash rosin because it's solventless and pure, helping it feel and taste even better than other options on the market.
This award-winning brand makes great hash rosin that's great for celebrating the big OIL day. Hash rosin is certainly on the higher end of cannabis concentrates, and many users will only opt for solventless rosins like this brand because of the impeccable flavor and effects. With THC levels typically around the 80% mark, it's a well-rounded choice for celebrations.
Infused pre-rolls
If you're more of a smoker but want to celebrate 7/10, infused pre-rolls are the perfect intersection of the two. You still get the experience of smoking a joint, but with a big kick: added concentrates. This means you'll have a much more potent experience with each puff, as the THC count is significantly higher in infused pre-rolls.
Infused pre-rolls come in all shapes and sizes, and it's up to you to decide just how strong you want your joint to be. Fair warning: If you normally smoke weed and don't typically dab or use concentrates, go slow. See how you feel after just a puff or two, as that can be more than enough to get you very stoned.
Our pick: Juicy Joints
Filled with flower and 90% THC distillate and kief, Juicy Joints provide a fun option for celebrating the oil-themed holiday with pre-rolls. Coming in at about 35% THC per joint, these are significantly stronger than your average pre-roll without taking it too far.
Vape cartridges
Don't forget one of the most convenient options of all this 7/10: vape cartridges. If you already have a vape battery, you can select one of the many in-store cartridges we offer to celebrate the big day. If you don't have one yet, you can potentially buy one when visiting our dispensary or pick up a disposable vape to get through the holiday.
Vape cartridges come packed full of cannabis oil, typically with plenty of terpenes, cannabinoids, and other plant materials present. They are all heated into a vapor when you inhale, allowing for the smooth consumption of your favorite cannabis.
Our pick: Northwest Concentrates
These cartridges come packed with purified, potent hash oil from Washington. They offer a discreet method of consumption for those on the go or just wanting a quick hit without the setup. Flavorful and potent, Northwest Concentrates provides quality cartridges worthy of a 7/10 celebration.
Washington 7/10 dispensary sales
Now that we've laid out some of our top picks for celebrating the high-liday, don't forget to stop by one of our Washington dispensary locations to get 25% off all concentrates, infused pre-rolls, and vape cartridges.
It's the perfect time to try out a product you've been hesitant to put money down for or to stock up on all of your favorites at a discounted price. 7/10 only comes once a year, so make it count.
Stock up with Piece of Mind Cannabis
Ready to celebrate? Stop by to pick up your favorite products or try something new.
Piece of Mind Cannabis is a medical marijuana and recreational Cannabis dispensary with locations in North Spokane, South Spokane, Bellingham, and Pullman, Washington.