It's Not Too Late To Celebrate Veganuary With These Vegan Edibles!
Vegan edibles? Although many products lining dispensary shelves contain milk, gelatin, eggs, or other animal-based ingredients, there are also plenty of vegan options to choose from. Our Bellingham dispensary and other weed stores across Washington have a great selection of vegan goodies to help you celebrate Veganuary or follow the diet year-round.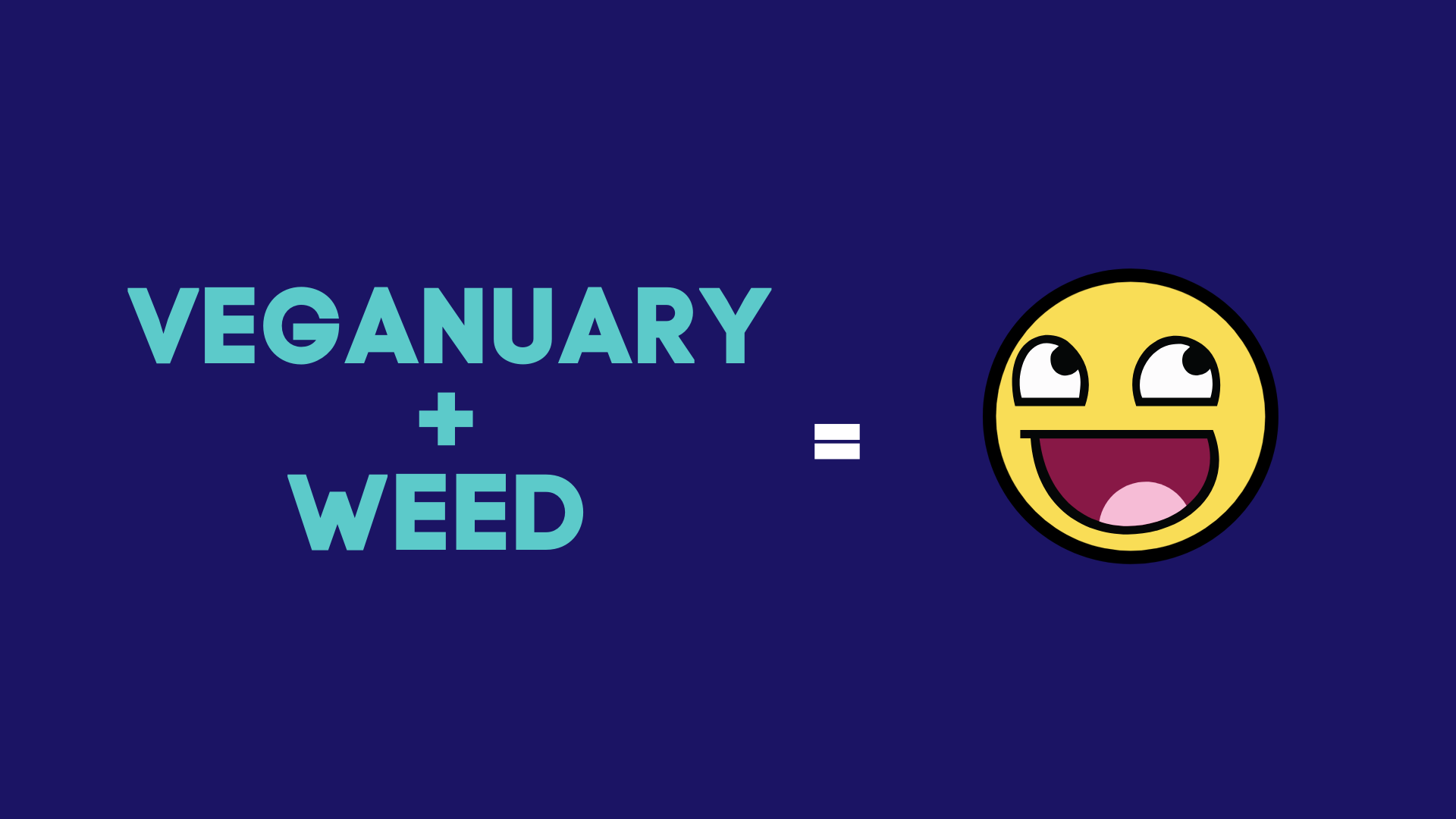 January 26, 2022
From vegan gummies to rich, vegan chocolates, the world of vegan edibles is vast. We'll show you some of our favorite picks in this article.
What is Veganuary?
Veganuary is a movement to encourage others to try a vegan diet for the month of January. It's not just a social movement, though. Veganuary is a non-profit organization with a solid history of helping people take the plunge into a vegan diet, even if only for a month.
In 2021, more than 500,000 took the Veganuary pledge to try a vegan diet and more than 825 vegan products and menu items were launched in specific campaign countries.
Whether you took the pledge, are already vegan, or just want some plant-based edibles, we've got you covered!
Veganism and cannabis – is there a link?
Both vegan diets and cannabis consumption have long been considered alternative lifestyles, counter-culture, filled with stigma, or similar sentiments. Over time, both have grown more and more mainstream as states legalize cannabis and major companies roll out vegan products. Think KFC's Beyond Chicken Nuggets or Burger King's Impossible Whopper, or the wide selection of vegan yogurts, butters, and cheeses at major grocery stores.
Both the concept of legal cannabis and the idea of mainstream vegan products on the market may have seemed like a pipe dream 15 years ago, but today, they are real.
Anecdotally, these "counter cultures" may overlap in many ways. Some say vegans and cannabis consumers alike are more empathetic, more concerned with the environment, and more in tune with their lifestyle choices. Whether this is true or not is anyone's guess – we can't imagine a legitimate way to measure that idea.
Regardless, cannabis is legal in Washington and there are numerous vegan edibles to choose from. Here are some of our favorites:
Mr. Moxey's Mints
Naturally gluten-free and vegan, Mr. Moxey's Mints are a classic edibles for vegans and non-vegans alike because they're just that good. The company offers CBD, THC, and combination mints for any lifestyle or needs.
Our Bellingham pot shop has Relaxing Cinnamon Mints, CBD/THC 1:1 ratio Balance Peppermints, and CBD/THC 5:1 Ginger Mints. There's a Mr. Moxey's mint for any occasion!
Lumens and Illuminations by Verdelux
If you are a fan of fruity hard candy, you'll love Lumens by Verdelux. They are handmade, infused confectionery drops made in small batches. The facility is naturally gluten free, and their candies are vegan.
Pioneer Squares Fruit Noms
Another delicious, fruity option for vegan edible lovers are the Pioneer Squares Fruit Noms. These gummy squares are topped with dried fruit and loaded with whole-plant hash oil. They're also non-GMO, allergen, and gluten free.
JourneyMan Sour Fruit Gummies
JourneyMan gummies are delicious, naturally gluten-free and vegan treats that are sure to delight both vegans and non vegans. They come in a variety of flavors and are made from all natural fruit juice and puree.
Bubbies Famous Fudge
Vegans can rejoice that our Bellingham weed store has plant-based Bubbies Famous Fudge, a delicious, vegan treat with a perfect balance of salty, sweet, creamy, and crunchy.
Other ways to celebrate Veganuary
Are you taking the pledge to try a vegan diet for the month of January? Or maybe you're already vegan and encouraging others to try it out for a short period. Whatever the case, there are plenty of ways to celebrate.
You could make your own vegan edibles to keep the flavor going. An easy way to make a wide variety of edibles is to start with cannabis coconut oil. Luckily, we've already shown our readers how to make cannabis coconut oil, so you can refer to that recipe as a base for all of your vegan, cannabis-infused goodies.
Don't want to make edibles? Why not make a cannabis-infused meal? From stoner-approved weed lunch recipes to fine dining cuisine, the options are endless – especially with the help of cannabis coconut oil.
Of course, since you're celebrating Veganuary, you don't have to infuse your vegan meals. You might just want to cook a delicious vegan meal for your non-vegan friends to show how versatile and flavorful the diet can be. Smoking a bowl or two before you dive into the meal can also take it to the next level.
You can also visit one of the many vegan restaurants in Bellingham, North Spokane, or wherever you are located as a way to celebrate Veganuary. Take your friends and give vegan local businesses some extra love this month.
Another meaningful way to celebrate Veganuary is to step up your education. Pick a documentary you haven't checked out yet, or read a book or article from an expert on the topic. The more you know, the more you can spread awareness and love about the vegan lifestyle.
You can also make a donation to an organization that aligns with your values. There are plenty of vegan organizations where you can donate your time or money to help create a better world for everyone.
Final thoughts on celebrating Veganuary
We hope you take the challenge if you're up for it – but if you're not, we hope you will still enjoy some of these delicious plant-based treats we've highlighted. Vegan treats can be enjoyed by everyone because they are just as delicious and potent as any other goody.
Make a tasty meal for yourself or your loved ones, have a plant-based picnic, watch a documentary, or just get some delicious vegan gummies.
We've got you covered at our Bellingham dispensary and other Piece of Mind Cannabis locations. Stop by and say high and take care of all your cannabis needs!