Is Growing Cannabis in Washington Legal?
Washington state has had the luxury of legal recreational cannabis since the beginning of the recreational industry in 2012. Nearly a decade later and there are still many questions regarding the rules. We often hear people ask "is growing cannabis in Washington legal?" when visiting one of our Washington dispensary locations. 

Let's take a look. 
August 24, 2021
Growing cannabis in Washington is not legal…usually
Growing cannabis in Washington is not legal in most cases. As with many things cannabis, though, further explanation is needed because there are some exceptions.
Your average 21+ year-old is not permitted to grow weed plants in their backyard or hallway closet. In fact, cultivating marijuana for personal use is prohibited in the state. This is a surprise to many out-of-state visitors who come from other legal states where home cultivation is permitted under certain terms.
So who are the exceptions? Medical marijuana consumers and licensed cultivators can grow cannabis in Washington state.
Why can't I grow weed in Washington? What are the consequences?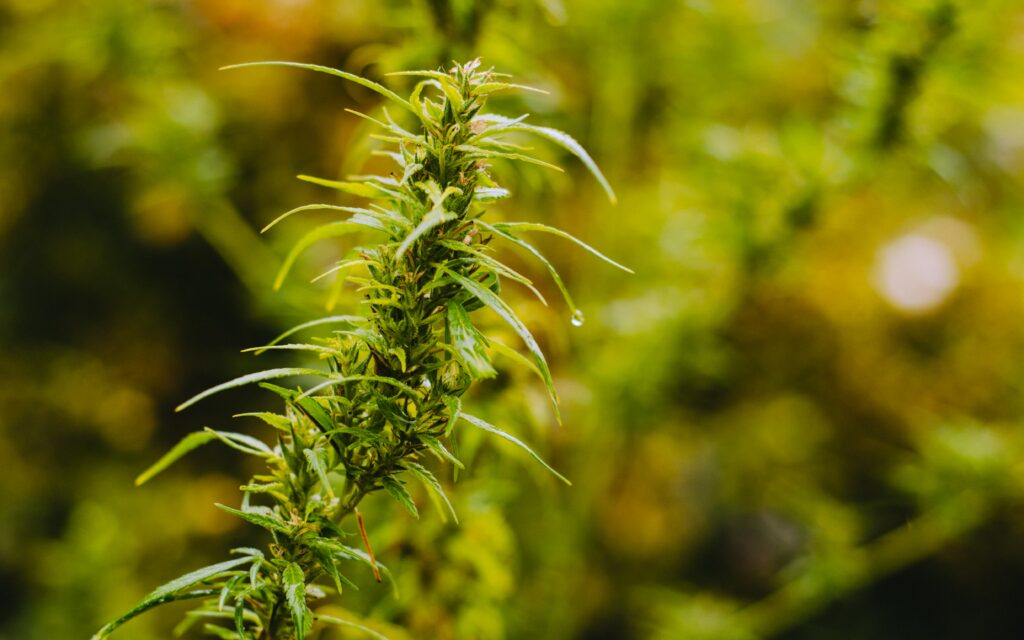 Frustrated that you have to stop by our Spokane dispensary, Bellingham pot shop, or other stores to pick up your goods? If you know you have a green thumb and wish you could cultivate marijuana, you're not alone. In fact, there's a growing push to allow adults over 21 to grow their own cannabis in Washington. Until then, you'll have to stick to buying weed at a dispensary. 
Many other states with legal recreational cannabis allow home cultivation. Oregon, Vermont, Nevada, Colorado, and California are just some examples.
So why is it that Washington can't follow their lead and allow residents to grow personal use cannabis?
There have been several attempts to legalize personal-use home grows in Washington state. None have been successful yet. The main reasons are fears of illegal and unwanted activities, including burglaries and exposure to children. Some even worry that neighborhoods would begin to reek of marijuana smells.
As officials in states that permit marijuana cultivation can tell you, these fears are often unfounded. Allowing residents to grow their own personal-use cannabis has not caused any neighborhoods to collapse.
Regardless, it is illegal to grow any amount of marijuana plants for personal use in Washington state. Doing so is a class C felony which is punishable by up to 5 years imprisonment and/or a fine of up to $10,000.
Growing marijuana in Washington for medical purposes is legal
Know someone who grows their own weed in Washington? Before assuming they're breaking the law, consider they may have a medical marijuana license.
Medical marijuana patients in Washington state are permitted to grow up to six plants for medical use. If there are multiple qualified patients in one household, up to 15 plants are allowed.
Permission to grow up to six plants only applies to medical patients who have opted into the voluntary medical marijuana database. The database protects medical users against the threat of arrest and also allows for tax-free purchases and access to more potent products.
If you are a medical patient who is not enrolled in the state's database, you can still grow up to four plants.
Those who have grown cannabis for medical use may legally possess up to eight ounces if they are enrolled in the database and six ounces if not. Recreational users are only allowed to possess up to an ounce at a time.
The only other option is to be a licensed cultivator
Aside from being a medical marijuana patient, there is only one option to grow cannabis in Washington: a cultivation license.
Unfortunately, Washington state is already home to a saturated cannabis market. As such, the Washington State Liquor and Cannabis Board is not currently accepting applications for new retailers, processors, or producers.
If applications open again, the fee to obtain a producer license is $1381. Additionally, you will have to pay a $250 application fee to be considered.
Will growing weed in Washington ever become legal?
We think it's only a matter of time before personal-use cannabis cultivation is legal in Washington. Don't get your hopes up just yet, though. We've seen the topic brought up and dismissed again and again since Washington legalized recreational weed in 2012.
House Bill 1019, "Allowing residential marijuana agriculture" was proposed in early 2021, only to be dropped in February. Legislators explained that it was not a high-priority topic when they were busy focusing on COVID-19 economic relief, racial equity, and climate change.
All hope is not lost, though. The Washington State Legislature will not return to this topic in the 2021-2022 session but may reintroduce the topic next year. Since the proposed bill was passed for review during the 2021 session, it is not off the table for next year's session.
Shelley Kloba, a member of the Washington House of Representatives, sponsored HB 1019. A spokesperson for Kloba said:
"It makes no sense that you can be charged with a felony for growing a plant whose derivative products you can buy at a store…This bill will correct an injustice in our system and give people the freedom to grow small amounts of cannabis on their own property."
While we will have to wait for the topic to be reintroduced and discussed, Washington residents can rest assured knowing that the potential to grow their own weed isn't completely off the table for the future.
Piece of Mind Cannabis partners with the best growers in Washington
All of our dispensaries (even our Alaska dispensary) pride themselves in sourcing the best products from the state. The growers we work with are well-versed in creating the best plants to create a variety of cannabis products. 
While applications are not open to become a grower yourself, you can still shop at Piece of Mind Cannabis to get your hands on the best weed in the state. Whether you are looking for fresh flower, tinctures, concentrates, edibles, or any other infused product, we've got your back. 
Plus, we are proud to have medical endorsements at select dispensaries. This means we can help medical patients find the best products for their needs and accommodate the benefits they receive from enrollment in the state's patient database. 
Stop by and say high today! 
Top 5 Most Popular Brands at Piece of Mind Cannabis
If growing you own Cannabis isn't going to be happening anytime soon, or perhaps you're months away from harvesting your own, check out some of our customers favorite Washington Cannabis brands!
SUBX (Subdued Excitement)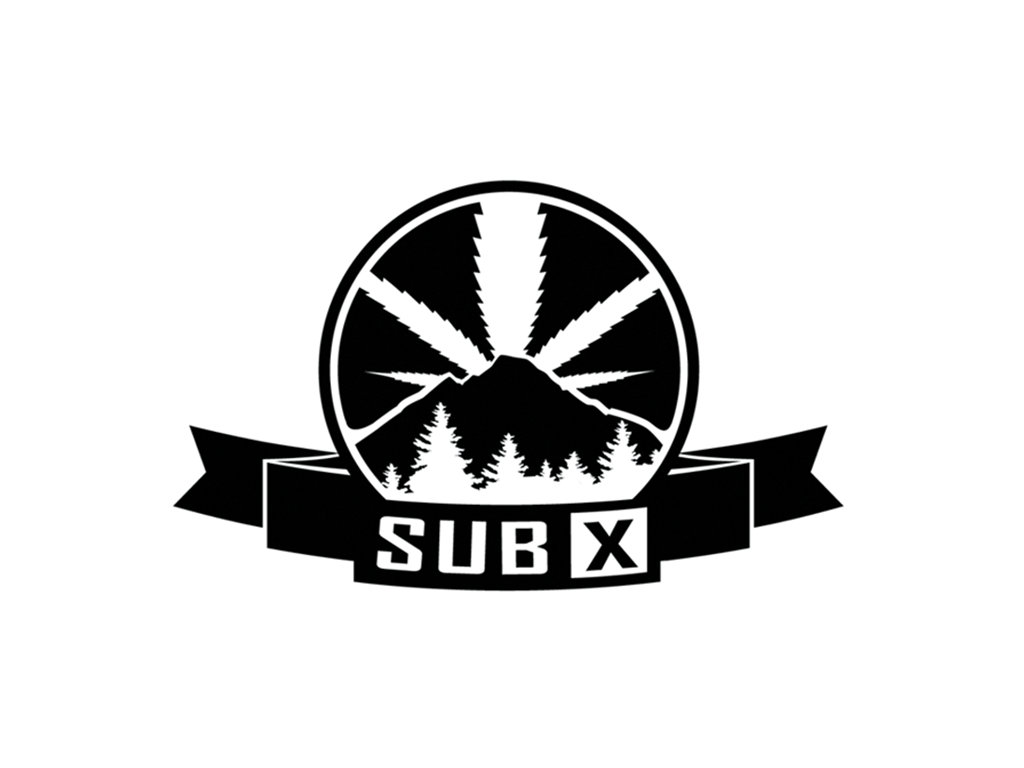 From subx:
"we grow and sell cannabis exclusively in washington state…near canada.
We are rooted in superior genetics collected from the best breeders in the world…and in our collective love of snowboarding the legendary mt. Baker.
Our growers have decades of cultivation experience…and, for the first time ever, legal jobs.
Phat Panda
Phat Panda was founded in 2014 by Robert and Katrina McKinley. The original 30-Panda crew has now grown to over 550 employees.
Our vision is to contribute to the cannabis space by continuing to challenge ourselves every day and bring inspiration and innovation to this industry. We are achieving this every day by blending the most advanced growing techniques with state-of-the-art technology and bringing our customers the best products.
The cannabis industry is one of the fastest-growing industries in the United States.
Fire Cannabis
Fire Cannabis is a brand under the Viva Cannabis group. Fire Cannabis produces flower, packs of both infused and non-infused pre-rolled joints, and a line of concentrates.
Buddies Cannabis
Brand for Everyone – Buddies™ is a West Coast Cannabis Brand rooted to the core elements of cannabis. With over 20 years experience in cultivation and processing, Buddies™ understands the craftsmanship that's pushed the evolution of our industry to what we all know it to be today.
Buddies™ is a brand you can always rely on to represent a genuine cannabis experience. Let our decades of knowledge be the comfort in your selection of a cannabis brand.
Bodhi High
From Bodhi: Our Mission is supported by our business and cultural foundation:  "To Produce Premium Products that Awaken Your Senses" This reinforces our holistic mindedness and our intention to influence community growth; we dedicate ourselves to co-creating our world through intentional choices that are shaped by our strong foundation and are the very genesis of our work.
BODHI HIGH Lines: Platinum Pure, Bodhi High Extracts, Vape Cartridges, Bodhi Elements