COVID-19 Update for May 2021
Another month has gone by and it's time for a COVID update. In our last update, we noted that vaccines have started to roll out across the nation, with more and more of the population becoming fully vaccinated each day.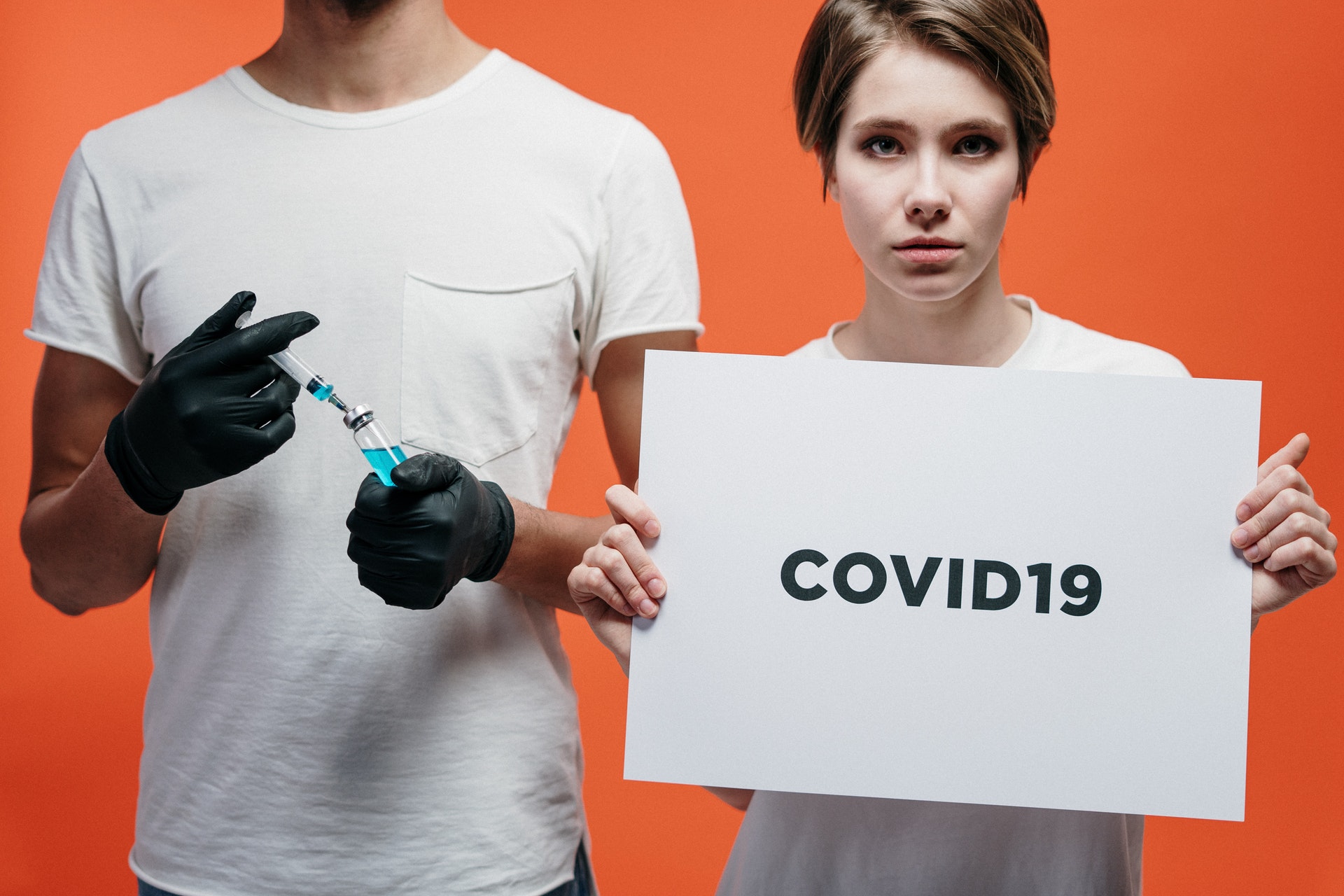 April 29, 2021
As you've probably picked up over the course of the last year, things change, and quickly. We'll take a look at what's changed, what's the same, and fill you in on everything you need to know moving forward.
What percentage of the population is vaccinated?
As of April 28th, more than 2,209,736 people have been vaccinated. Compare that to our March update, with just over 900,000 people, and you can see that our state is making progress daily.
Additionally, this number only represents people who have been fully vaccinated. To be classified as fully vaccinated, two weeks must pass after a person's second dose of Moderna or Pfizer. Alternatively, two weeks must pass after a single dose of the Johnson & Johnson vaccine to be considered fully vaccinated.
There are many more people in the state who are partially vaccinated and waiting for their second dose or waiting for the full two weeks to pass.
According to the New York Times, our state is about 31% fully vaccinated. About 45% of the state has received at least one dose of a vaccine.
While many people are hopeful about the vaccine rollout, we can't deny that the pandemic is still going strong in our state. Let's take a look at the numbers.
Washington COVID case numbers
On April 28th, the 7-day average for Washington COVID cases was 1,426. Compared to our March update with a 7-day average of 699, you can see that cases are certainly not going down yet. It's why we are being encouraged to continue exercising caution when out in public.
Let's take a look at specific areas near our Seattle pot shop, Spokane dispensary, and Bellingham weed store:
Seattle – King County is averaging 399 cases per day, with 18 per every 100,000 people. This puts the county at very high exposure risk.
Bellingham – Whatcom County is averaging 38 cases per day, with 16 per every 100,000 people. Again, this puts the county at a very high exposure risk.
Spokane – Spokane County is currently averaging 97 cases per day, with 19 cases per every 100,000 people. As you may have guessed, this puts the county at a very high exposure risk.
So…we're not quite in the clear yet.
To put it into perspective, most of the state is at a high or very high risk level, not just these three counties. In fact, the only county that is at a medium risk level as of April 28th is Columbia County. They have about 3.6 cases per every 100,000. Garfield County is the only county in the entire state with a low exposure risk and 0 cases per 100,000 people.
As we mentioned in our previous update, demographics are important to keep in mind. Vaccines have rolled out to the general public, and the most vulnerable groups were first vaccinated. This means we're seeing fewer deaths and hospitalizations from the high risk groups. As such, younger people are increasingly getting more sick with the virus.
King County is likely to go back to Phase Two of the reopening plan in response to these growing numbers. The same is likely for Spokane and Bellingham.
Recent vaccine updates
A lot has changed in terms of vaccine eligibility since our last update. Now, anyone 16 years of age or older who lives in or works in the state is eligible for a vaccine. If you're wondering where to get yours, check out this vaccine locator.
Universities are figuring out what to require as fall approaches and more of the public becomes vaccinated. Washington State University (WSU) announced that they will require COVID vaccinations for all attendees in the fall.
According to the statement WSU released, "WSU has an obligation to serve the public good and promote the health and safety of the communities it serves.The COVID‑19 vaccine, now widely available, has been shown to nearly eliminate the chances of death or serious illness related to a COVID‑19 infection, and is a critical element in protecting public health locally and worldwide."
There will be exceptions made for medical, personal, and religious reasons. Additionally, those attending virtual classes only do not need to show proof of vaccination.
Both Pacific Lutheran and Seattle University are also requiring vaccinations for the fall. Other schools, such as the University of Washington and Western Washington University, have not made any decision yet regarding vaccine requirements for students.
What about the rest of the country?
The United States has seen over 33 million cases of coronavirus in total. Of those, over 25 million have recovered. Unfortunately, over 589,000 people have died from the virus.
As of April 22nd, 1/3rd of the United States is fully vaccinated. Over half of the population has received at least one of their two shots, as well.
The results of these vaccination rollouts are looking good. Over half of U.S. states have experienced a significant decline in new cases in the past two weeks. This has led officials to suggest that we are on a positive trajectory, while still acknowledging that there are uneven levels of vaccinations across the country.
Since the January peak, hospitalizations and deaths have declined significantly nationwide. President Biden has suggested that we can look forward to the Fourth of July as a target for getting "closer to normal."
Stock up and stay safe with Piece of Mind Cannabis!
Remember to stay safe and stay high as we continue to navigate the coronavirus. That means taking certain precautions, especially when smoking or seshing with others.
Be sure to stop by Piece of Mind Cannabis for all of your weed needs! Whether you're looking for prerolls, concentrates, edibles, beverages, or classic flower, we've got your back.
Wear a mask, sanitize your hands, and come say high!
Piece of Mind Cannabis is a medical marijuana and recreational Cannabis dispensary with locations in North Spokane, South Spokane, Seattle, Bellingham, Pullman and Anchorage!