New Year's Resolutions for Weed Lovers
With 2020 behind us, we can safely say things don't always go as planned. If your 2020 New Year's resolutions did not come to fruition, don't be too hard on yourself. After all, we are still navigating a pandemic and most of us had to rearrange or change our plans in one way or another. This year, you may want to keep the resolutions achievable and lighthearted. There are so many options when it comes to New Year's resolutions for weed lovers.
January 6, 2021
Why set a New Year's resolution that has to do with weed? There are plenty of reasons. If cannabis is a big part of your daily life, it's good to switch things up every now and again or challenge yourself. Or maybe cannabis isn't enough of a part of your life, and you want to emphasize relaxation and stress relief this year.
Whatever situation you're in, here is a great list of New Year's resolutions you can set for 2021.
Cook more with cannabis
Let's face it, we're probably going to be staying at home for a decent portion of 2021. It may feel like you've exhausted all of your interesting new recipes but if you haven't experimented with cannabis, you have a whole new world to explore.
Whether it's making simple stoner lunch recipes or more sophisticated infused side dishes, you're bound to have a fun time cooking with cannabis. It's totally up to you how potent your meals are, which leaves a lot of room for fun, especially on days off. But if you want to cook a cannameal and not get high, you can swap out the cannabis in any recipe with high CBD, low THC products.
Try new strains whenever you can
Many people come to the dispensary knowing what they want. We have plenty of customers walk into our Bellingham pot shop and immediately ask for "Blue Dream" or "Grease Monkey" or whatever their strain of choice is. We get it. Once you find one you like, it's hard to go back.
But if you're looking for new ways to spice up your cannabis routine, make it a resolution to try new strains. Not only will this help you learn more about different types of cannabis, but it will also teach you more about yourself and your own preferences.
Switch to vaping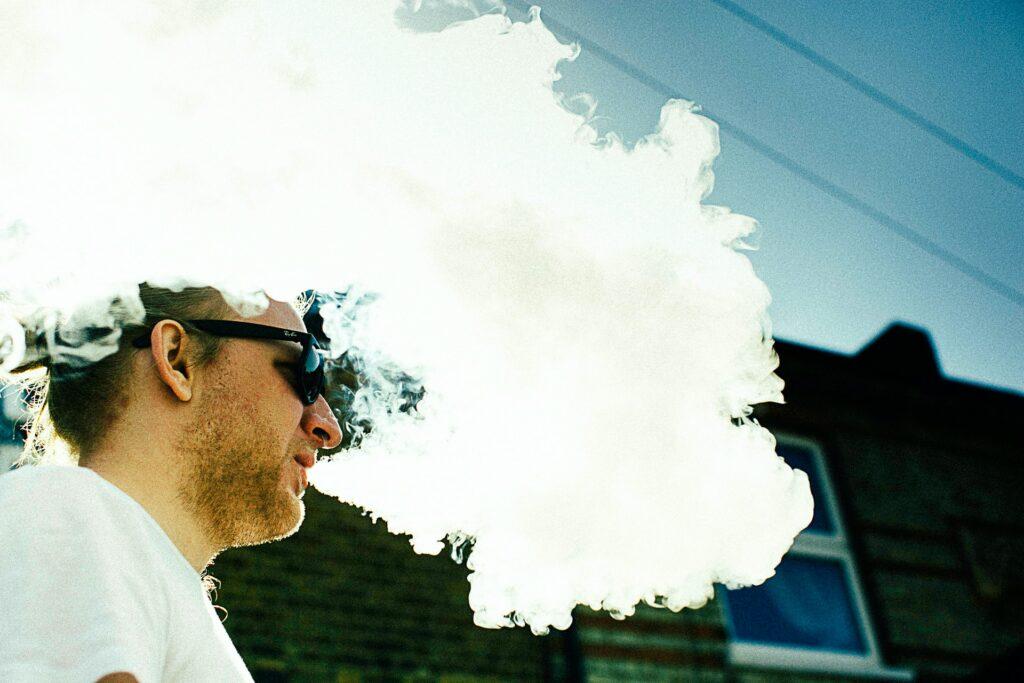 Another common resolution for stoners is to switch from smoking to vaping. Whether it's to preserve your stash, out of caution for your lungs, or other reasons, there are so many products out there that make it easy to switch to vaping so you won't have any problem making the transition.
Before making the switch, do your research on what vaping is and make an informed decision. You'll have to decide if you want to vaporize dry herbs or use oils, vaporize from a portable device or on a desktop, and make many other decisions.
The consensus from most people is that the safest way to preserve your lungs is to not smoke or vape, so keep that in mind when making your decision.
Set regular tolerance breaks
Did you go all of 2020 without a tolerance break? The year was a doozy, so we understand.
But if taking tolerance breaks is something that has been on your mind lately, there's no better time than now to set that intention. Don't know where to start? Plan to take a t-break once every season for at least two weeks.
Or set up your own schedule for a t-breaks that fits into your lifestyle. Just be sure to be intentional and realistic with your goals so you don't disappoint yourself and give up. For example, if you haven't taken more than a day off from smoking in years, it would be extreme to set a one-month tolerance break without any preparation. This can lead to breaking your plan and feeling disappointed.
Instead, you should set an intention to take a break for a week and re-evaluate your t-break from there.
Try a new activity, high OR try a high activity, sober
There is a time and place to do activities high. Use your best judgment and do not put yourself in danger when fulfilling this New Year's resolution.
But if there are certain activities that you think could be fun high, such as playing music, crafting, or meditating, you should make a point of doing them. Try a new activity high as long as it is safe to do so.
On the other hand, if there are a lot of activities you tend to do high, try doing them sober once in a while. This resolution is a good way to ease yourself out of the habit of being high for certain activities, especially if you find enjoyment out of them while sober, too.
Play video games sober once in a while, or take a clear-headed walk. You may find that it actually enhances the experiences you do have while high.
Master the art of rolling a joint
You may be surprised at how many stoners don't know how to roll a joint. Or how many stoners know technically how to roll a joint but still manage to produce a less than desirable J.
If your rolling skills need some tuning up, make it a point to learn this year. Even if you're not big on smoking joints, the skill is good to have as a seasoned stoner. You don't even have to smoke the joints you roll. You can just practice and then empty your joint into a bowl or other smoking device.
Smoke more weed if you don't right now
This resolution depends entirely on your current intake. If you feel like you could use a little relaxation and relief in your life, smoking more weed once you've finished your important tasks may be the perfect resolution for you.
Many people make a point of smoking more weed as a way to remind themselves to take a step back and relax. If you have a hard time taking breaks in your life, setting an intention to smoke weed on the weekend or before a weekly self-care bath can make a world of difference.
Ready to set those resolutions? Stop by Piece of Mind Cannabis!
We've got everything you need to prepare for 2021 at Piece of Mind Cannabis. From vape cartridges and concentrates to edibles, flower, and so much more.
Stop by and say high!
5 New Cannabis Strains & Products To Try in 2021!
Start off 2021 with your favorite pass time, trying new strains and cannabis products! We compiled a short list of some new strains and products we now carry at select Piece of Mind Cannabis locations!
Poisoned Roses by SUBX
This sativa dominant hybrid is a cross of Orange Poison and Purple Punch. Poisoned Roses offers energizing and uplifting effect that makes smoking this strain an enjoyable daytime experience. Add Poisoned Roses by SubX to your cart and place your pre-order for pick up, today! Select your location below to find Poisoned Roses by SUBX!
Shop North Spokane
Shop Bellingham
Shop Seattle
Shop Pullman
Animal Sherbert by Gold Leaf Gardens
Animal Sherbert is a unique indica dominant hybrid is a cross between Animal Cookie and Sunset Sherbert, and it is quickly becoming a favorite strain all over the place. It's musky and dank and hits hard and fast. Animal Sherbert offers a powerful experience that you'll notice after just one or two hits. Expect dreamy, hazy, euphoria that starts behind the eyes and works its way throughout your entire body, all the way down to your toes. Careful with this one, she's fire. Add Animal Sherbert by Gold Leaf Gardens to your cart and place your pre-order for pick up.
Shop North Spokane
Shop Bellingham

CBD Ratio 1:1 Pax Pod by Fairwinds
The 1:1 ratio is the 'multi-tool' of cannabis oil, providing support for a broad spectrum of needs. Covering all benefits provided by both CBD and THC, this ratio is typically most effective for those seeking physical support and more of an indica effect. Add CBD Ratio 1:1 Pax Pod by Fairwinds to your cart and place your pre-order for pick up, today! Please note, Pax Pods require Pax Era battery for use.
Shop North Spokane
Shop Bellingham
Shop Seattle
Shop Pullman
CBD 25% Serum Applicator by Green Revolution
Green Revolution brings you this unique non-psychoactive wholesome relief for all-day wellness. Green Revolution's Full Synergy Serum capture the full spectrum of alkaloids, cannabinoids, flavonoids, terpenes, and other adaptogenic compounds in cannabis to give you the whole plant advantage with complete purity. 'Terpenes, Love, Cannabinoids' (TLC) standardization protocol utilizes multi-phase CO2 and organic cane alcohol extraction methods for unparalleled consistency, efficacy, and purity. Intended for oral or topical use only! Add CBD 25% Serum Syringe by Green Revolution to your cart and place your pre-order for pick up, today!
Shop North Spokane
Shop Bellingham
Shop Seattle
CBD Ratio 1:1:1 "The Exploration Blend" Pax Pod by Fairwinds
The 1:1:1 Ratio is our exploration blend. Comprised of equal parts CBD, THC, and CBG, this ratio provides a unique cannabis experience that fully leverages the entourage effect. Add CBD Ratio 1:1:1 "The Exploration Blend" Pax Pod by Fairwinds to your cart and place your pre-order for pick-up today! Pax Pods require Pax Era battery for use.
Shop North Spokane
Shop Bellingham
Shop Seattle
Shop Pullman
Piece of Mind Cannabis is a medical marijuana and recreational Cannabis dispensary with locations in North Spokane, South Spokane, Seattle, Bellingham, Pullman and Anchorage!