The Best Gifts for Your Stoner Friends
The great thing about having a stoner friend is you always know what to get them for a gift. And you never have to worry they won't like it. Have you ever met a stoner that turned down a perfectly good Cannabis gift? If you're wondering what the best gifts for stoner friends this year are, we've got you covered.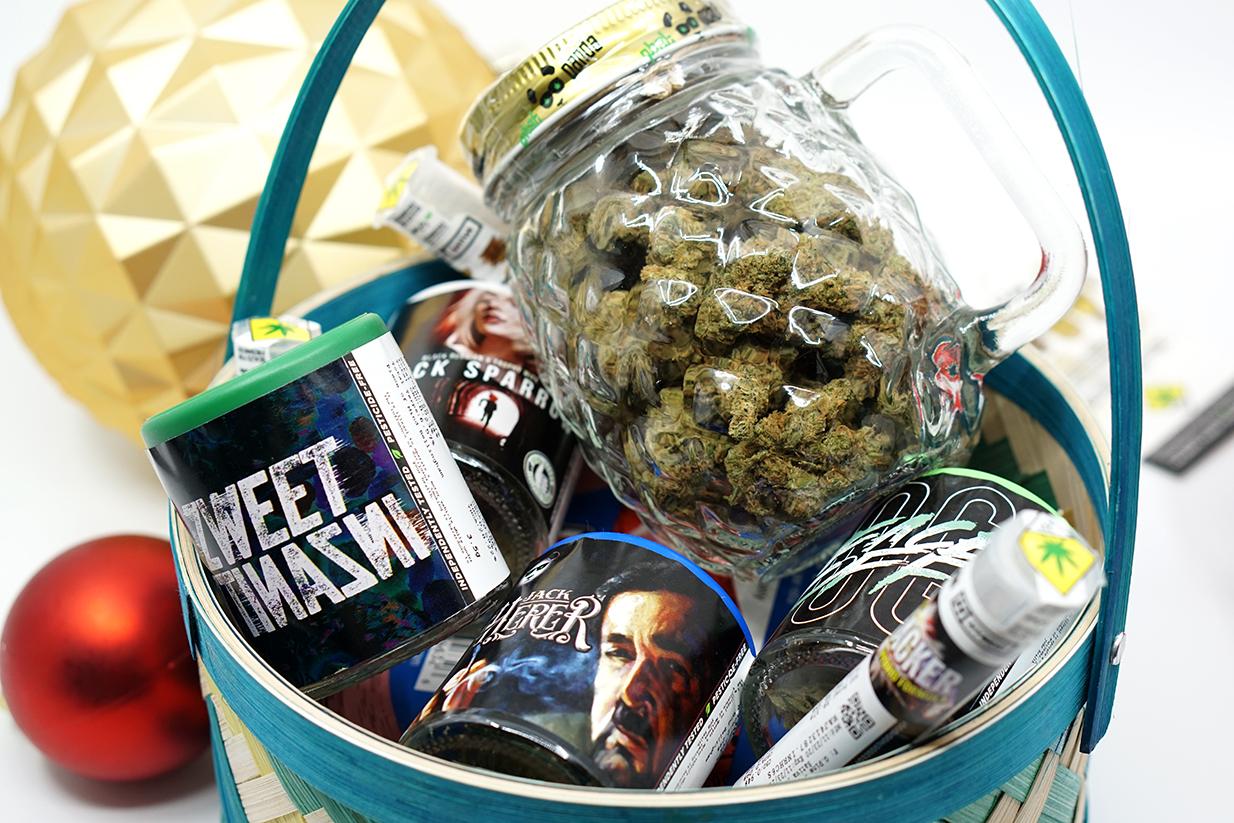 December 18, 2020
Everything you need to share the joy and green can be found at Piece of Mind Cannabis. Stop by, say high, and take care of that holiday shopping!
Infused prerolls from Oleum Extracts
Friends buy prerolls for one another. Best friends buy infused prerolls.
If you're shopping pre-rolls for a weed lover, skip right over the regular ones and opt for the infused joints. For this occasion, we recommend Oleum Extracts.
With tasty varieties from Mimosa Cake to Orange Guava Cookies, there's no doubt your buddies will be elevated and feeling good with these pre-rolls. Oleum infused joints are also known as "Sugar Cones" because they are infused with Oleum's special Honey Crystal concentrate.
Infused pre-rolls are the perfect gift for weed lovers because they take a classic favorite to the next level. Special occasions call for special joints and we think these infused Sugar Cones from Oleum Extracts are fit for the job.
Shop Oleum at North Spokane here.
Shop Oleum at Bellingham here.
Live Rosin from Washington Hash Co.
Buying weed gifts for stoner friends can be difficult when you know they have a high tolerance. Luckily, there are plenty of products out there that are sure to hit the spot.
We love live rosin and recommend gifting products from Washington Hash Co. We've got several variations in-store, including Mac & Cheese, Orange Chem, Sweetest Peach, ATF, GMO, Tangie and Tasty Waves! But if you're looking for the most bang for your buck, check if we've got Mendo Breath in stock at your nearest Piece of Mind Cannabis Washington dispensary location.
Washington Hash Co rosin normally ranges from 70% to 80% THC! Even the biggest stoner knows that a dab will do ya, with this live rosin.
Why live rosin over other concentrates? Because it's the holidays. And your stoner friend deserves the best. Not only is live rosin solvent-free, but it is made from fresh frozen flower which preserves terpenes and cannabinoids. The result is flavorful, aromatic rosin with superior effects.

Shop Washington Hash Co, at North Spokane here.
Shop Washington Hash Co, at Bellingham here.
Fudge with Pretzels by Bubbie's Treats
If you're preparing a stoner gift basket for a friend, you better not forget the snacks. After all, eating after blazing is a beloved pastime and the holidays are a great time to do it. Stock up your stoner friend with some treats to go along with their elevated fun. Or take it to the next level with some infused treats to keep the good vibes going.
Bubbie's Fudge with Pretzels makes the perfect snack for a peckish stoner. It's especially great if they have a sweet tooth. The savory twist of pretzels in the fudge makes for a perfectly balanced treat that is hard to put down. At 100 mg of THC per pack, you can rest assured the good times will continue to roll long after the last bite.
The best part? They're vegan!

Shop Bubbie's Treats at North Spokane here.
Shop Bubbie's Treats at Bellingham here.
Kief by Green Rush
You can never go wrong with a little kief. It's versatile and can elevate any experience with just a light dusting.
Your stoner friend will love to sprinkle kief over their next bowl, or along the top of their next joint. If they want to, they can even make their own hash!
Kief is fun for any stoner because it allows you to get more creative with your smoke session and try new things. Plus, who doesn't like an extra kick with their bud?

Shop Green Rush Kief at North Spokane here.
Shop Green Rush Kief t at Bellingham here.
Flower from Green Rush and SKoRD
Buying flower for a weed enthusiast can be difficult. It's unlikely they're going to settle for bud that is not high quality and potent to get the most bang for their buck.
That's why we love gifting flower from Green Rush and SKoRD for special occasions. These brands produce premium flower that is loved by cannabis enthusiasts from all walks of life.
With generous THC contents and gorgeous buds, you are sure to win over any stoner with this gift. Take one look at the gorgeous nugs and you'll see what we mean.

Shop Green Rush at North Spokane here, or SKoRD here.
Shop Green Rush at Bellingham here, or SKoRD here.
Phat Panda Gift Basket
Want a holiday gift that shows you went above and beyond? Take a little extra time to craft a beautiful, branded gift basket with Phat Panda products. This company is a well-known and recognizable name in the state, making for a perfect collection of quality items.
Here's what we recommend including:
Phat Panda Prerolls: Throw in a mix of both infused (firecracker) and non-infused prerolls to give your stoner friend plenty of options. With so many strains and variations from this brand, you can pick flavors and attributes that best fit your pal.
Phat Panda Disposable Cartridge: Many stoners already have a device to go with a cartridge. Of course, if your friend does not have a vaporizer that would attach to a cartridge, opt for a different gift. If they do, however, this is the perfect opportunity to pick their favorite flavors and get them stocked up for the upcoming year.
Phat Panda Platinum Line Flower: There's the Phat Panda flower, and then there is the Phat Panda Platinum flower. If your stoner friend likes specialty items, limited edition goods, and high-quality flower, you know what to do. Ask for the platinum line.
Phat Panda Bong Buddies Flower: We love the many varieties Phat Panda has to offer. Bong Buddies are created from the smaller nugs leftover after packaging the larger pieces for regular sales. Because they are smaller leftovers, they cost less than other variations. With their small size, these Bong Buddies are perfect for loading bowls!
Hot Sugar Caramel Apple Candies: Hot Sugar is a Phat Panda partner that makes delicious treats straight from Phat Panda's products. These "Panda Candies" are a great addition to any gift basket because they are an easy, discreet way to get your cannabis fix without any hassle. We love the 1:1 ratio of CBD and THC in these candies because it allows for a balanced state of mind that keeps you elevated all day without getting too extreme.
Shop Phat Panda at North Spokane here.
Shop Phat Panda at Bellingham here.
Final thoughts on gifts for stoner friends
When it comes to stoner friends, can you really go wrong with the gift of weed? It's always a welcome addition to any holiday.
But if you really want to get in the spirit and buy some special gifts for friends, we hope our stoner gift guide will help make your holiday shopping that much easier. Stop by Piece of Mind Cannabis today to shop the best products for the holidays!
Piece of Mind Cannabis is a medical marijuana and recreational Cannabis dispensary with locations in North Spokane, South Spokane, Bellingham, Pullman and Anchorage!