What Is The Difference Between Live Resin And Live Rosin Cannabis Concentrates?
Live resins and live rosins have become increasingly popular over the last few years, catching the eyes of consumers with their primo looks and stories of terpene heaven. What was once a product for the super heady and 'tuned in' industry smokers is now moving its way into the limelight, becoming one of the most sought-after products at cannabis dispensaries.
March 9, 2021
Of course, in todays world of legal cannabis, it is easy to be confused by the numerous types of concentrates on the market and their differences. There are many great products and new things to try weekly at Piece of Mind Cannabis, so it can be hard to keep up with all the options. While both types of concentrate, live resin and live rosin, are amazing in their own rights, there are some key differences that might sway your dabbing decision.
One major similarity between live resin and live rosin are the fact that both use fresh cannabis that is flash frozen after harvest. Normally extracts are made using dried/cured Cannabis flower, trim, and so on. The use of the freshly frozen products saves terpene profile and cannabinoids making for a tastier and more wholistic high. However, the cannabis must be thawed before being processed, usually within 36 hours of being thawed.
Live Resin Concentrates
When making a live resin the use of a solvent is vital this separates the cannabinoids and terpenes from the plant itself. The most common types of solvents are hydrocarbon like butane (BHO) or propane (PHO). Once the cannabis is processed the material is then purged of any leftover solvents and is prepped for weighing and packaging.
Live resin can take many forms with some of the favorite among consumers being sugar, sauce, badder, and shatter but it's not limited to just those. Usually coming with a beautiful golden color, they pop out of any display shelf and entice you into buying it.
Live Rosin Concentrates
Live Rosin is like the next step from making normal rosin, which is simply taking your dried/cured material and using heat and pressure to extract the concentrate you can then smoke. The process for live rosin is solventless unlike live resin and doesn't use any chemicals like BHO/PHO to separate the cannabinoids and terpenes.
Most rosins are half melt meaning that there is still plant material that burns off your banger as opposed to melting fully. To create a full melt live rosin, you must first create an "ice wax," by using water and ice to agitate the trichomes off the plant. Collect all the separated material using something flat like a card and allow it cure, breaking up clumps and spreading the material will help expedite the process. You can then press this final material to create a full melt live rosin, note that this process is best used with high quality material otherwise it can fall into the half melt category.
Final Thoughts on Live Resin vs Live Rosin Concentrates
Whether you grab a live rosin or a live resin concentrate, you are sure to enjoy the unique flavor profile that is captured by expert extractors when making these products. If you are a dabber and have yet to try live resin or live rosin concentrates we highly recommend that you do! Below we listed several brands that sell either live resin or live rosin concentrates at a Piece of Mind Cannabis near you!
Washington Brands that produce Live Resin and Live Rosin concentrates sold at Piece of Mind Cannabis
Are you ready to grab some top shelf high quality concentrates to dab the night away? Below are a list of brands who make either live resin or live rosin and can normally be found at a Piece of Mind Cannabis near you! Make sure to check the name of the product or ask your budtender to show you their current selection of live resin and live rosin concentrates! To browse online, select your location below under the brand you're curious to check out.
Dabstract
From Dabstract, "Live Resin is a carefully crafted concentrate made exclusively from freshly frozen cannabis. The plants are carefully harvested, immediately frozen and then extracted into oil in exclusive small batches. This process preserves a complex flavor profile that strongly evokes the character of the whole plant. Live Resins bring your dabbing experience to the next level and are released in the form of Shatter, Opal Sugar, Terp Sugar or Cake Icing. Halo product will always be nug run batches. Heightened terpene profiles achieved through fresh frozen extraction method. Smaller batches, exclusive runs and signature strains available."
North Spokane
South Spokane
Bellingham
Seattle
Pullman
Canna Organix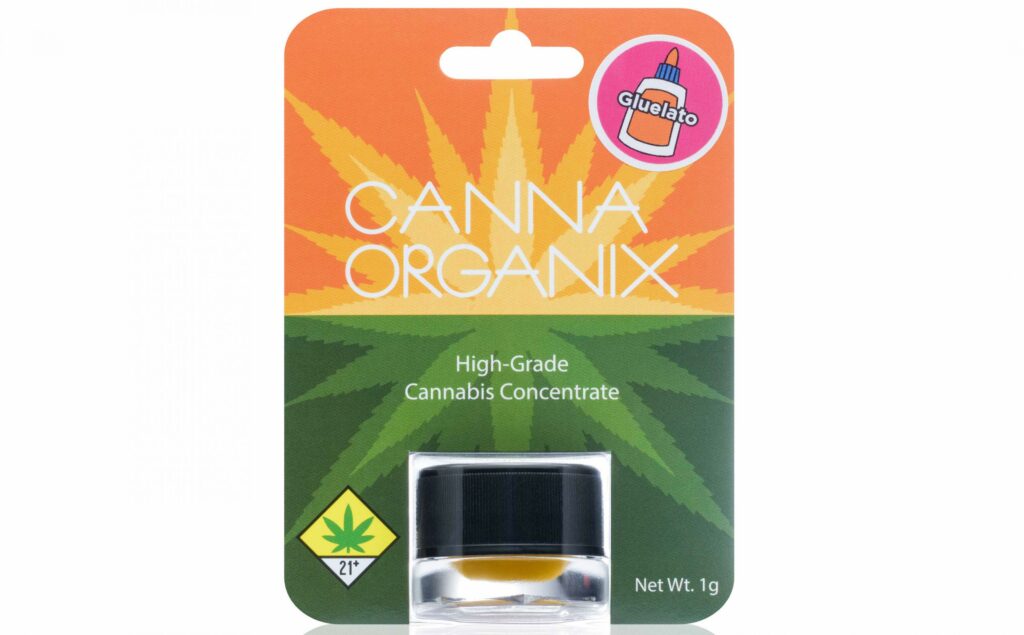 From Canna Organix, "Processing techniques such as temperature, pressure and mediums all contribute to the unique characteristics our concentrates offer. We are continually innovating our procedures to provide the most cutting edge, valuable and satisfying experience."
North Spokane
South Spokane
Bellingham
Seattle

Cold Smoke Concentrates
From Cold Smoke Concentrates, "In the traditional cannabis drying and curing process, volatile sesqui and monoterpenes are naturally lost to environmental conditions such as heat, oxygen, physical agitation, and light. Up to 90% of terpenes can be lost in the drying and curing process. The fresh frozen process locks in those terpenes & is the building block of the terpene retention process.
The term "Live Resin" refers to the process in where fresh plants are harvested and immediately frozen.
In the Live Resin process plants are harvested and the fresh wet buds are removed from the stems and discarded fan leaves. The material is then immediately frozen at subcritical temperatures. The process the undergoes the closed loop hydrocarbon extraction process at incredibly low temperatures, these low temperatures prior and during the extraction process helps to retain the plant's original flavor and fragrance. The Live Resin process yields two different fractions in the process. Diamonds (Isolated T.H.C.A) & H.T.E. – (High Terpene Extract)."
North Spokane
South Spokane
Bellingham
Seattle
Pullman
Constellation Cannabis
From Constellation Cannabis, "We are hunting the most terpene rich cannabis plants to bring the best hash to market. Sadly, not all strains extract well for solventless hash oil. Therefore we decided to work with the best extractors to launch Stardust as our BHO line. The strains that don't make solventless make terpy BHO. This hash is below 500 ppm of butane and fully dab-able. We recommend low temperatures to get the full effect of the taste and body experience."
North Spokane
South Spokane
Bellingham
Seattle
Pullman
Leafwerx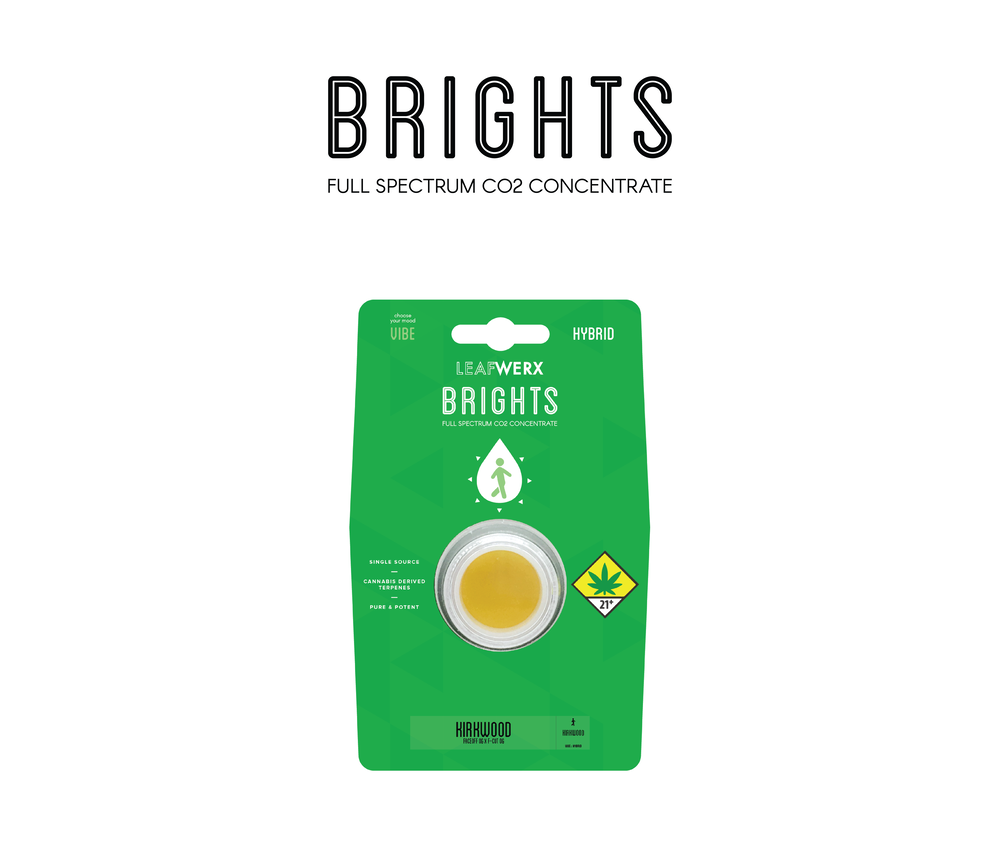 From Leafwerx, "We've alway tried to do things a little differently, and our Brights concentrate line is a great example of that mindset. In a marketplace where BHO dabs are the most common option, Brights offer a CO₂ alternative that never touches a hydrocarbon like butane, propane, or ethanol in its extraction or in its post-processing.
It does this all while maximizing cannabis flavor, strain-specific effects, and mouth-watering appearance. The secret? The source material – 100% Leafwerx sun grown cannabis, which prioritizes terpene production, consistency, and interesting strain characteristics above all.
With the extraction, we just aim to the let the nature of the strain shine through in a full spectrum CO₂ concentrate that consistently delivers purity and potency."
North Spokane
South Spokane
Bellingham
Seattle
Pullman
Northwest Concentrates
From Northwest Concentrates, "The same spirit of the Northwest captured in our standard line of hash oil only this time it's extracted from live material to capture the freshest terpene profiles possible. By extracting freshly frozen starting material we preserve and encapsulate the most robust flavor profiles which include unique cannabis flavors from the most volitale terpenes only present in fresh flowers."
North Spokane
South Spokane
Bellingham
Seattle

Washington Hash Co
Washington Hash Co is a Tier 2 Washington State Hash Garden. Based in Bellingham, Washington in Whatcom County. Their Platinum Label is Grown by Eddie Ryan and their concentrates are hand washed by Jordan Armstrong.
Washington Hash Co. creates unique concentrates and are well known for their Hash Rosin.
North Spokane
South Spokane
Bellingham
Seattle

Bubbies Bubble
Based out of Bellingham, Washington in Whatcom County and led by Peter Litin, Bubbie's Bubble is the concentrate division of Bubbie's treats! Bubbie's Bubble make unique top shelf hash rosin as well as vegan friendly edibles under Bubbie's treats.
North Spokane
Bellingham
Seattle

Strong Arm Hash
North Spokane
Bellingham
Seattle

Refine
From Refine, "For people who truly love cannabis and only want to dab premium hash oil Refine provides flavorful, consistent, and potent cannabis concentrates. We capture the truest essence of award-winning strains by partnering with the region's best growers and processing their quality cannabis with techniques perfected over decades of hash making. #refinetheworld
Refine features only top of the line hash oil products extracted from high-quality cannabis. Loud Resin™, the award-winning, flagship product from Refine, starts with only the finest and most meticulously handled cannabis and showcases award-winning genetics cultivated by the regions most talented cultivators. Meticulously handled from start to finish. Our goal is to encapsulate the flower's authentic aroma, flavor, and effect with a consistent appearance and texture so you know what to expect every time. Once it passes our internal quality assessment protocol the beautiful golden beautiful is placed under our signature blue lid, given a custom label, and officially deemed Loud Resin™! #LiveLOUD"
North Spokane
South Spokane
Bellingham
Seattle

Piece of Mind Cannabis is a medical marijuana and recreational Cannabis dispensary with locations in North Spokane, South Spokane, Seattle,Bellingham, Pullman and Anchorage!