Do You Know All of the Bellingham Cannabis Farms?
Bellingham is a gem of a city that is completely surrounded by beauty. With views of Mount Baker, the Bellingham Bay, and the San Juans, it's hard not to find yourself captivated everywhere you look. Bellingham is also home to some amazing cannabis farms that produce top-tier flower for the whole state, and of course, our Bellingham dispensary. Do you know all of the local Bellingham cannabis farms?
September 19, 2021
Some people living in the city might not realize how many cannabis farms operate out of Bellingham. After all, most of us are just enjoying the products without questioning where they originated. Bellingham is home to many cannabis businesses, and purchasing from a local farm can add a personal touch to a favorite pastime.
Let's take a look at some of the Bellingham cannabis farms so you can get to know your grower a little bit better.
Eagle Trees Farm
Located on the Nooksack River, Eagle Trees Farm is a huge part of the Bellingham cannabis community. Eagle Trees Farm is a family-oriented business, with two siblings running the show and following their passions.
They produce 100% sun and greenhouse-grown cannabis using Pacific Northwest organic living native soil. To nourish their plants, they use home-brewed compost tea. Eagle Trees Farm also relies on beneficial insects to assist in pest prevention.
Naturally, we love Eagle Trees Farm and stock them at our Bellingham dispensary.
Eagle Tree highlight: Pink ACDC Strain
Eagle Tree Farms produces a wonderful CBD-dominant strain called Pink ACDC. It is a cross between Pinkleberry and ACDC strains. Not only do we love this strain in flower, but we also love their RSO version.
Cascadia Gardens
This family-owned and operated farm in Bellingham is another staple for the area and across the state. Built by locals and Western Washington University alumni, it's a beloved piece of Bellingham history.
They strive to mimic the natural ecosystem of the cannabis plant with access to natural resources and free from unnatural additions. As a result, Cascadia Gardens produces a top-tier flower that packs a powerful punch.
That's not all they produce, though. Cascadia Gardens make distillate, cannabis capsules, and other infused products.
Their space is located out on Guide Meridian, near the North Bellingham Golf Course.
Cascadia Gardens highlight: Orange Cake
Citrus enthusiasts will love opening their package and catching a whiff of Orange Cake. Some say its citrusy zest is stronger than that of fresh orange. It's rich and complex, with smooth notes of pepper, citrus, and earth.
Crossed between Ca Orange, Mimosa, and Orangeade, Orange Cake is a fun hybrid. You may find yourself giggling and giddy after just a few puffs.
Washington Hash Company
This company is another Bellingham local producer. Washington Hash company focuses on concentrates rather than producing flower or other goods. Their deep focus on quality hash has lead to some of the greatest flavors and effects in the state.
They keep a rather low profile, with their location set to "somewhere near…" Bellingham. And while they may have a quiet presence, their products speak for themselves. Their premium hash is all hand washed and made with the highest standards.
Washington Hash Company highlight: Kosher Kush (Diamond Jam)
This strain is famous for being the first cannabis that was blessed by a Rabbi. Washington Hash Co's Kosh Kush Diamond Jam is powerful, relaxing, and stimulating all at once. Expect waves of euphoria and a good time when you use this hybrid rosin.
Sasquatch Cannabis Company
Another Bellingham staple farm is the Sasquatch Cannabis Company. This farm is located amongst the woods and mountain views on the outskirts of Bellingham. The farm was started by a young couple who wanted to create their own brand of "micro-brew" cannabis.
Sasquatch Cannabis Company utilizes sunlight as well as energy-efficient LEDs to supplement where needed. They use hand-mixed soil made of compost, worm casting, mycorrhizae, and more.
This farm also uses nutrients from a local producer. Their blend includes plant extracts, seaweed, vitamins, and minerals. Overall, they grow some awesome cannabis and do so in the most efficient, environmentally-friendly way they can.
Sasquatch Cannabis Company highlight: Marionberry Kush
This company grows a delightful Marionberry Kush with a lovely flavor, aroma, and effect. It's fruity and potent, allowing for a pleasant high that can help promote relaxation. It's a hybrid strain, leaning more on the indica side but with a nice balance of sativa/indica.
Subdued Excitement (SubX)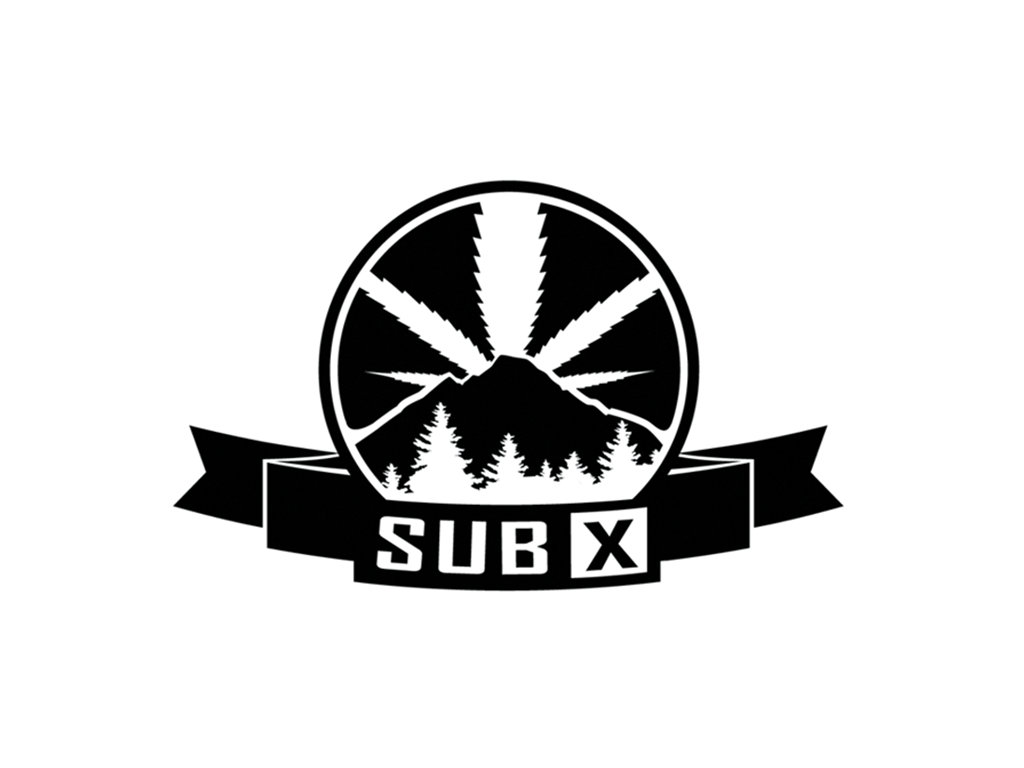 Cleverly named after Bellingham's nickname, Subdued Excitement is another wonderful cannabis brand in the area. Their growers have decades of experience cultivating, resulting in top-of-the-line genetics.
All products are grown in rockwool and pesticides are only applied when absolutely necessary. In fact, they use a preventative approach to avoid needing to use pesticides, called an Integrative Pest Management program. The program is compliant with state regulations and keeps the plants healthy and safe. 
You'll know SubX from our Bellingham dispensary, as we stock their SubX flagship products as well as their Sub Division line of premium picks. That's not all, though. We also carry their Cold Smoke concentrates. Their potent concentrates are made from fresh frozen Sub X flower.
SubX highlight: Apple Fritter strain
If you're looking for a taste of SubX's quality, their Apple Fritter is a perfect choice. It's a unique, hybrid blend of Sour Animal and Animal Cookies. The THC levels on this strain aren't as high as some other flower, but we know here at Piece of Mind Cannabis that there is more to a strain than its THC profile. You'll smell how loaded with terpenes this delightful strain is when you catch a whiff of sweet, tart apples and cookies.
Additional Bellingham cannabis farms
There are more Bellingham cannabis farms than we have time or space to highlight! We've rounded up our favorites already, but don't want to leave out the many other producers that are an important part of the greater cannabis community.
Here are some of the other farms in the area, according to HerbanPlanet:
Deepwater Botanicals
Mt. Baker Greeneries
"Oh" McDonald Farms
West Coast Cannabis Company
As you can see, Bellingham is a great place to work with weed. This doesn't even cover all of the cannabis businesses in and surrounding the city.
Piece of Mind Bellingham dispensary is part of the city's larger cannabis community
We have several locations here at Piece of Mind Cannabis, and we're proud to have Bellingham as one of them. Beyond our Spokane pot shop, Alaska dispensary, and other retail stores, we get to operate in the vibrant downtown Bellingham community and serve wonderful people. 
Located next to Gruff Brewing, we're open from 9 am to 10 pm Sunday through Wednesday, and 9 am to 11 pm Thursday through Saturday. Whether you're hanging out at the Bellingham Farmer's Market, walking to the beach, or just taking in Bellingham's downtown experience, we've got everything you need here at Piece of Mind. 
We're proud to partner with local Bellingham producers as well as top cannabis producers across the state. As a result, our dispensaries are stocked with a vast range of quality cannabis products that suit anybody's needs.
Stop by and pick up some Washington Hash Company rosin, or grab some flower from Cascadia Gardens or Eagle Trees Farm. Whatever you're looking for, one of our friendly budtenders will be happy to help you find it. Stop by and say high today!
Piece of Mind Cannabis is a medical marijuana and recreational Cannabis dispensary with locations in North Spokane, South Spokane, Bellingham, Pullman and Anchorage!