Got Pain? Try our Favorite Topicals for Relief
Cannabis has long been used as a way to manage pain and inflammation. In fact, various types of chronic pain are common reasons many medical marijuana patients turn to the plant in the first place. If you're considering using cannabis for pain, be sure to talk with your doctor first, as they will have a better idea of your specific scenario and can offer tailored advice. But if you're just on the hunt for something to help relieve your aches and pains, let us suggest our favorite topicals for pain.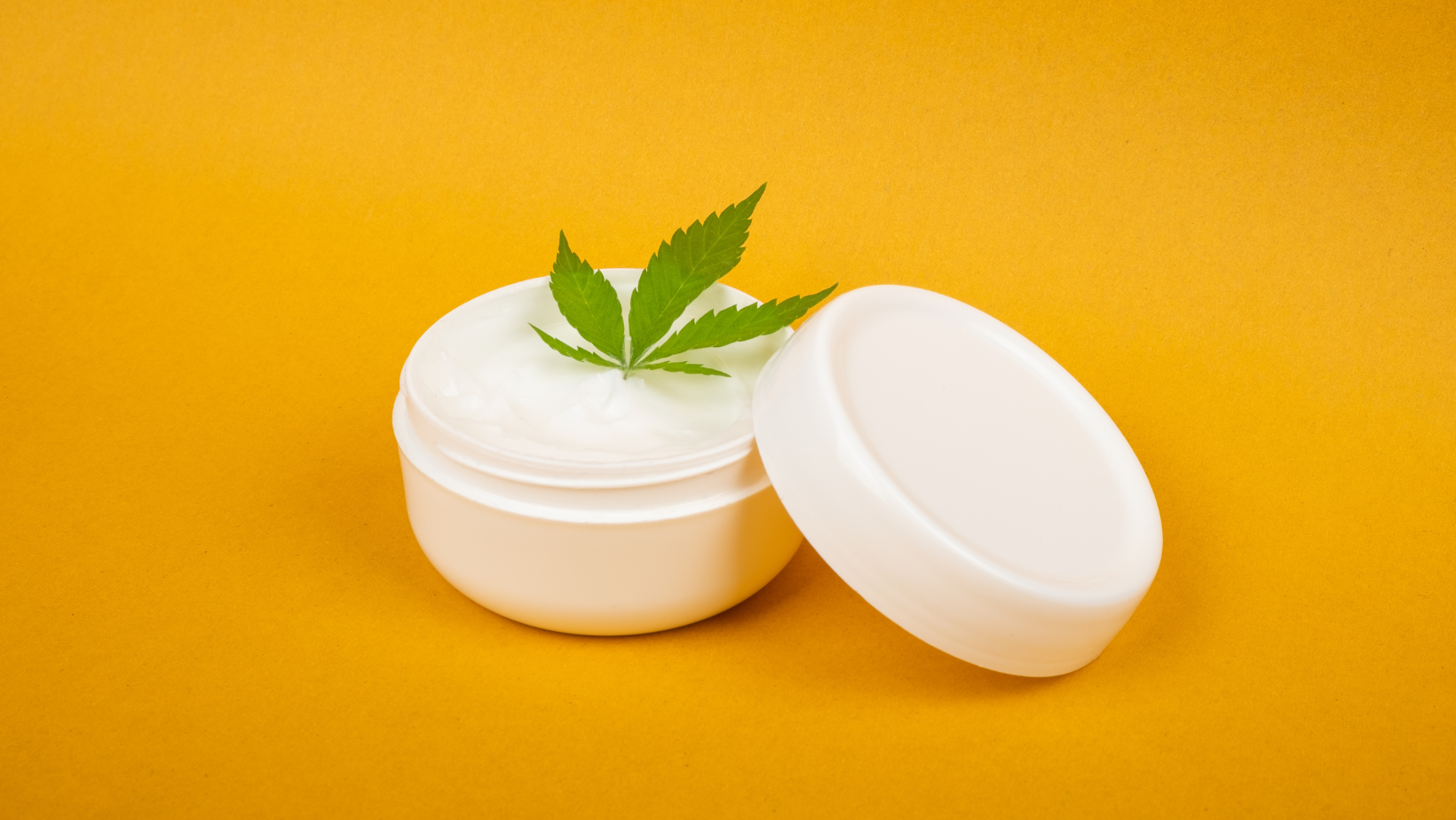 May 23, 2023
Just so we're abundantly clear – we are offering suggestions for products that have a reputation for easing inflammation and pain. These experiences are anecdotal and many of the products we recommend are not clinically proven for specific ailments. That's why we recommend talking to your doctor before making any changes to your routine.
With that said, let's dive into our favorite cannabis topicals for pain and inflammation.
1:1 Dragon Balm XTRA
We are always hearing great things about Ceres Dragon Balm, and even better things about their Dragon Balm XTRA. With 1000 mg of CBD, 1150 mg of THC, 75 mg of CBN, and 75 mg of CBG, this is a cannabinoid-packed powerhouse of relief.
This deep-tissue salve provides relief through potent cannabinoids as well as other botanical additions like cooling menthol and numbing camphor. Ceres also adds clove, cajeput, and mint oil to provide even more therapeutic relief.
Users say this product acts quickly and provides long-lasting relief for their joints and muscles and anywhere else they're experiencing aches and pains. Plus, it smells really good. Just a quick whiff of this balm will set your mind at ease before application.
Fairwinds 1:1:1 Flow Cream
Another favorite for deep tissue relief is Fairwinds 1:1:1 Flow Cream. This product blends 175 mg of CBD with 175 mg of THC and 175 mg of CBG. The cream also contains bergamot, lemon, turmeric, nutmeg, clove, wintergreen, peppermint, and other soothing essential oils that create a gentle, fast-acting form of relief.
Having won several awards for its soothing formula, we feel confident recommending this Flow cream to anyone seeking quick and easy relief. Plus, beyond their blend of cannabinoids and essential oils, this cream also includes clinically-proven terpenes, herbal extracts, ceramides, and hyaluronic acid to help promote skin health as well.
Ceres Relax Indica Body Balm
We recommend Ceres Relax body balm for users who are experiencing mild aches and pains, and recommend the aforementioned Dragon Balm for users with higher levels of discomfort. If you're just looking for some gentle relief, this Indica Body Balm may do the trick.
Combining rosemary oil with kava kava and cannabis oil, this balm helps promote relaxation and full body calm. And like the others, it smells really good too. Many users report using it around their temples to ease any tension and discomfort they feel in their head, whereas others use it for general aches and pains.
Pure Ratios Transdermal Patch
Boasting up to 96 hours of relief, this transdermal patch by Pure Ratios is an easy and long-lasting option for those seeking relief. This award-winning patch combines 10 mg of CBD with 10 mg of THC for consistent and potent effects. It's great for people who don't like the feeling of rubbing topicals on their bodies or who prefer something that they don't have to reapply on a regular basis for consistent relief. It's also good for those with sensitive skin, as it's both waterproof and hypoallergenic.
Note: Transdermal patches bypass the skin barrier and can get into the bloodstream and potentially get users high. Be careful when first using these patches and do not plan to drive or take care of important tasks while wearing them.
Double Delicious 1:1 CBD:THC Super Infusionz
This topical option is much different and more versatile than the previous ones listed. These little tubes filled with cannabis extract allow users to make use of them in whichever way is most convenient for their needs.
We prefer to add these Infusionz to our favorite lotions to turn them into a potent, therapeutic, blend without sacrificing our favorite scents and formulas. Other users like to apply the oil directly to their skin (or hair!) and allow it to absorb directly. We've also heard of users successfully adding the Infusionz to their baths for an extra soothing soaking experience.
Why choose cannabis topicals?
Many people who use cannabis recreationally opt to ingest their cannabis, whether by smoking, vaping, or taking tinctures. This is a very efficient way of getting relief as the cannabinoids travel throughout the body and bind to receptors all over. But for those who want specifically targeted relief or want to avoid any risk of getting high, topicals are a good option.
When you rub a topical into your skin, you allow cannabinoids like THC, CBD, and CBN to absorb and bind with local cannabinoid receptors. This offers quick, targeted relief and also means users won't get high. There's one exception to this rule: transdermal topicals do cross the skin barrier and can get users high. Use caution when trying out these topical products.
Muscle soreness, joint pain, and tension are all great contenders for using cannabis topicals due to the anti-inflammatory effects they can provide.
Ready for relief?
Stop by one of our Washington dispensary locations such as our Bellingham pot shop, Spokane weed store, or Pullman dispensary to pick up some cannabis topicals. Ask for one of the options we've listed here or let our knowledgeable budtenders help you find the perfect product for your needs.
Not looking for topicals? We've still got you covered with a range of quality products like flower, pre-rolls, tinctures, vape cartridges and more. Stop by and say high today!
Piece of Mind Cannabis is a medical marijuana and recreational Cannabis dispensary with locations in North Spokane, South Spokane, Bellingham, and Pullman, Washington.