The Best Cannabis Strains for Playing in the Snow
If you're near our north Spokane recreational dispensary, then you're no stranger to snowfall. Just last year Spokane saw the snowiest February in over a century! One of our favorite things to do when the world turns white is to bundle up and get outside. And we can't deny that playing in the snow gets even better with a little marijuana.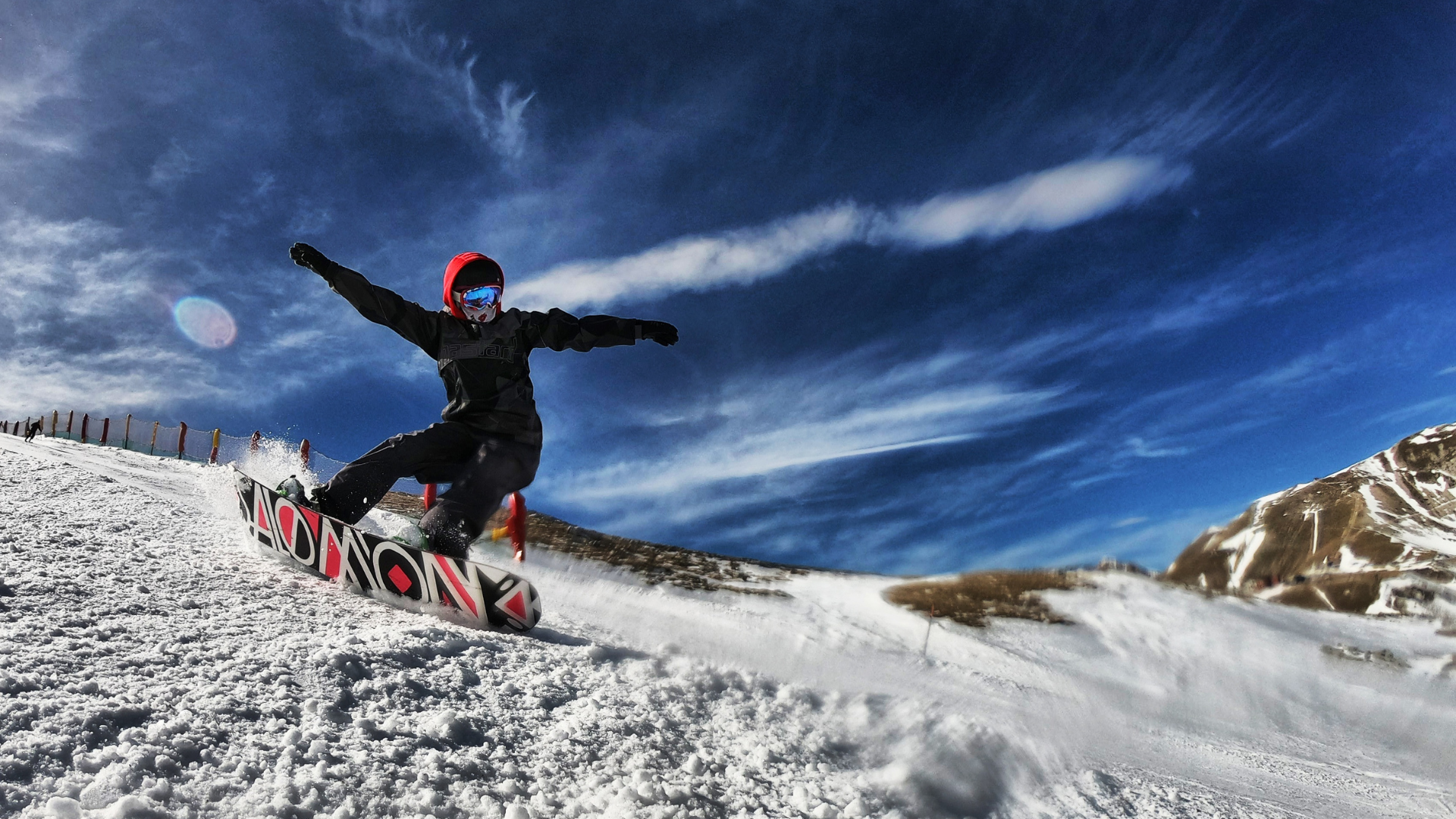 February 29, 2020
If you'll be snowball fighting, sledding, playing winter sports, or any other snow-related activity that requires energy, you're going to want to reach for an energizing strain. The last thing you want is to get couch-locked on your day off when you were ready to play. Skiing, snowboarding, and other snow activities around Spokane require focus and energy, something you'll mostly find from sativa strains.
However, not everyone is looking for a wild time in the snow. Maybe your idea of playing in the snow is walking through the winter wonderland. For that, you'll want something contemplative and relaxing that won't tire you out. If you're not seeking weed near Mount Spokane for a long ski or snowboarding trip and would prefer to relax and admire the beauty, we recommend you reach for an indica.
Whether you're just trying to keep cozy while walking through the woods or you need a boost of energy for your trip to the slopes at Silver Mountain Resort, Mount Spokane, or 49 North Mountain resort, we've got you covered. We've gathered our favorite Cannabis strains for playing in the snow so you can make the most of the next snowfall.
Cannabis strains for playing in the snow around Mount Spokane and 49 North Mountain Resort
If you're hitting the slopes and want to take it to the next level, you'll want to pick up some weed on your way to Mount Spokane. We've got you covered with some of our favorite energizing strains to soak up the snow, including Tangie. Tangie is a sativa-dominant hybrid with uplifting and euphoric effects. If you're looking for a clear-headed, mellow time with the benefits of an energy boost, this is the strain for you. Tangie is great for skiing and outdoor snow activities because it provides a cerebral high without becoming too overwhelming. This refreshing and citrusy treat will be sure to elevate your snow adventures and take you to new places. Just a few hits of the sweet Tangerine Dream-inspired strain and you may find yourself giggling all the way to the slopes.
You can't go wrong with this classic strain. Pineapple Express is a sativa-dominant hybrid with powerful cerebral effects. With hints of sweet fruit and pine, you'll know you're in for a treat when you first open the package. Both relaxing and stimulating at the same time, Pineapple Express is the perfect choice for getting outside and playing to your heart's content. The energizing boost and euphoria will make playing in the snow a blast. Whether you're building a giant snowman in the fresh snow or taking a trip to the slopes for more snow, Pineapple Express is sure to perk you up.
This is a sativa-dominant strain, heavy on the sativa. And despite its heavy sativa content, Trainwreck still exhibits many of the relaxing qualities we've come to expect from an indica. It's known to make users relaxed and warm inside with the ultimate mind and body relief. This is perfect for outdoor snow activities! Trainwreck will have you feeling happy and creative with its uplifting and cerebral effects. Expect to make the best snow angel or snowman of your life with the help of this spicy and earthy strain. Winter sports athletes will be impressed by its energizing and focused effects and may find themselves getting fully immersed in the sport while maintaining a level of clearheadedness. If you're preparing for a ski trip and searching for weed near Mount Spokane, Lookout Pass, or anywhere nearby, come on into Satori. We've got Trainwreck and other favorites to give you the boost you need!
Visiting Mount Spokane, 49 North Mountain resort, Silver Mountain, and nearby attractions
If you haven't had the chance to visit some of the amazing ski resorts and attractions near Spokane, be sure to take a trip when you can. 49 North Mountain resort is about 52 miles north of our Spokane pot shop, right off the 395! There are several lodges at Mount Spokane, with some open weekends and holidays and packed with wonderful amenities. Whether you're a master at the ski or snowboarding game or just along for the ride, there's something for everyone at the ski resorts surrounding Spokane. They offer programs for adults and children as well as ladies only events and other specialty programs. And if you're looking to sip on some hot cocoa and take in the scenery at the resort, you may want to reach for a more relaxing strain.
Best strains for relaxing in the snow near Mount Spokane
A relaxing and fruity indica, Grape Ape is a powerful cross between Mendocino Purps, Skunk, and Afghani. This is the kind of strain you want to smoke before a nice relaxing walk in the snow, filled with contemplation and warmth. Grape Ape is aromatic and purple, with a distinct smell and potent body high. Don't expect a boost of energy with this one. You may even have to fight off the urge to lay down if you're not careful. Overall, you'll be feeling warm and cozy with a dose of Grape Ape and a nice traipse through the snow.
An indica-dominant hybrid, White Tahoe Cookies is a combination of The White, Tahoe OG, and Girl Scout Cookies. It tastes sweet and spicy and warms users up with a full-body high. If you're looking for a meditative time out in the snow, White Tahoe Cookies is a great choice. With the relaxation comes a surge of happiness and euphoria that may have you feeling tingly and giggly all at once.Whether you're taking a break cozied up at the Mount Spokane lodge or just watching the snowfall from the window, White Tahoe Cookies is a great choice for finding your zen.
Enjoying the snow with weed
What better way to celebrate snowfall than to kick back, relax, and smoke a joint? Some people opt to get outside and do snow-related activities, whereas others like to take a walk and soak up the beauty on its own. Both can be enhanced by a little cannabis. So get out there and build that snowman or igloo, race your friend down the hill on your sleds, or just take a meditative stroll through nature. If you're going on a ski trip, don't forget to prepare ahead of time by finding a pot shop near Mount Spokane, 49 North Mountain resort, Silver Mountain, or wherever your favorite spot is! Whatever your snow activity of choice is, we've got options at our Spokane weed shop for everyone. –
Piece Of Mind Cannabis is a recreational cannabis shop featuring many dispensary locations! Check us on out on Yelp, Leafly, Instagram, Facebook, Google and Twitter.