Got the Munchies? Check Out These Vegan Spokane Eats
Looking for vegan eats in Spokane? We've got you covered. After all, we're big supporters of the vegan lifestyle here at Piece of Mind Cannabis. It's why we've shared Veganuary with our network and highlighted our vegan edibles. We've even provided a vegan stoner's guide to eating out in Bellingham. We know we also have many vegan friends in Spokane with the munchies, so we've rounded up some of our favorite vegan Spokane eats.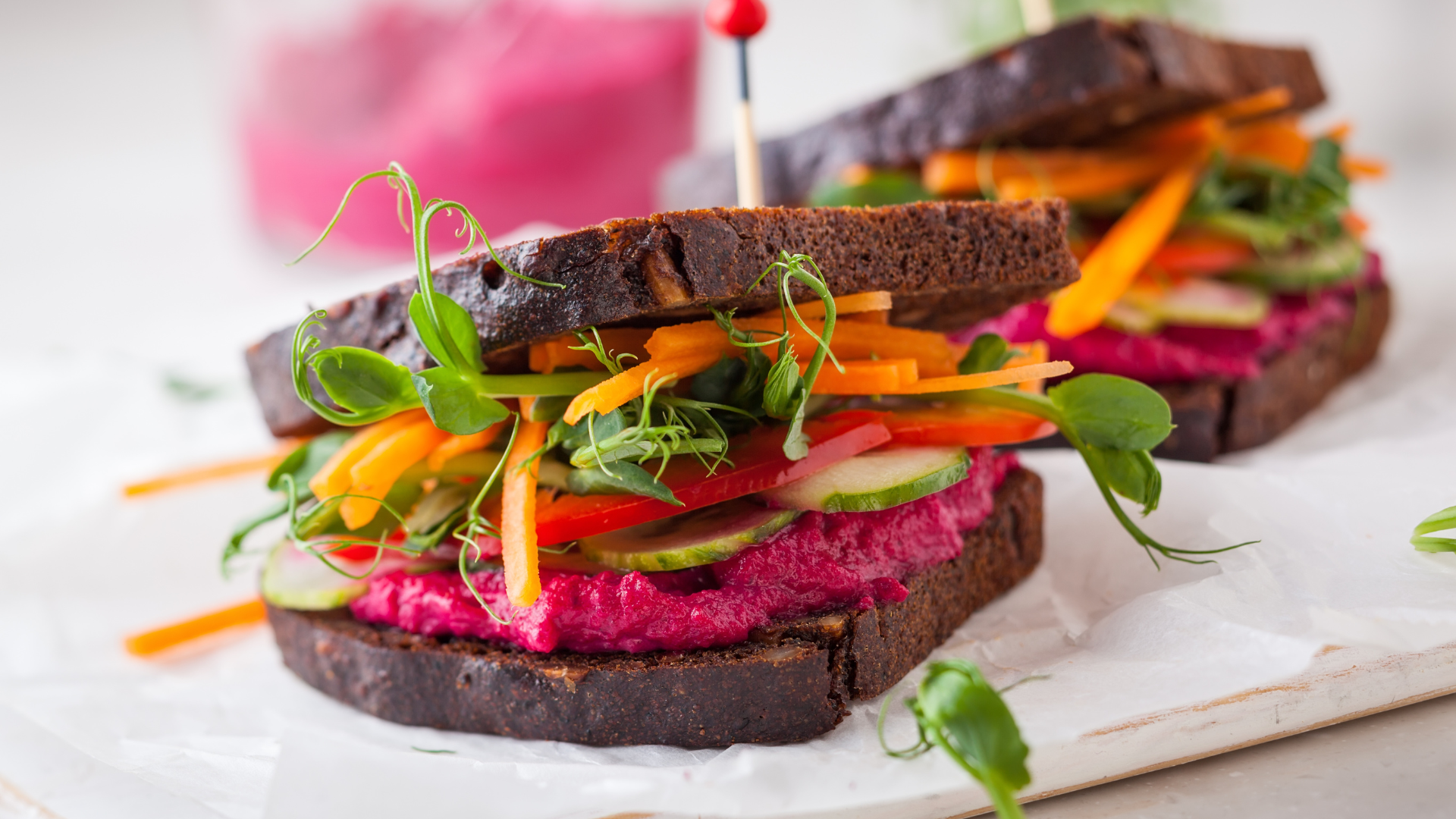 May 3, 2022
You don't have to be vegan to enjoy the delights of eating plant-based food, though. While some people may be stuck in the mindset that vegan food does not lend to flavorful options, the opposite is true. In fact, many vegan dishes are just as if not more flavorful than their meat-based counterparts, as they rely on enriching other flavors and bringing seasonings, herbs, and oils to life. We know plenty of people who prefer the vegan version of various foods because they're filled with so much flavor.
Fortunately for our vegan friends and general plant-based eaters, Spokane has a long list of vegan eateries. Narrowing it down was difficult, but fun. Let's go!
Pronounced "root," this bar and kitchen has been in operation since the spring of 2019. You can find it in the South Hill neighborhood, and you'll know you've arrived when you see the modern, plant-filled interior. It's a cozy zone with a lot of delicious grub to offer.
This restaurant features both vegan and vegetarian comfort food and has plenty of options for nut and gluten-free eaters as well. From recipes like Thai ginger cauliflower wings to marsala mushroom ragu, this restaurant keeps it fresh and flavorful.
And that's just the food. RÜT also has a long, unique cocktail list that is worth checking out. Try a Luna's Lemondrop or a Gertrude's Mule, and thank us later.
Open since 2016, this vegan pizzeria in Spokane will cure any pizza craving. As many vegans know, vegan cheese and pizza don't always hit the mark. That's not the case with Allie's. This vegan oasis is not only 100% plant-based but also extremely delicious. You won't even know the difference!
They do a different sandwich option each week, and offer gluten-free varieties for most of their products, including their "cheesy breadsticks." How often do vegans get to enjoy cheesy breadsticks? Sign us up! Plus, there's artichoke dip, falafel, flatbreads, and more. It truly is an oasis. There's even a kid's menu complete with vegan mac and cheese and faux chicken tenders.
Those with dietary restrictions tend to rejoice when they learn about Boots Bakery, a delicious vegan and gluten-free eatery. It's not every day that you can go to a bakery and actually have the entire shelf to choose from. At Boots, every vegan is welcome to eat to their heart's delight.
From to-go cocktails to fresh-squeezed mimosas, espresso, and house-made switchel, you really can't go wrong at Boots. Whether you have a sweet tooth or err on the savory side, Boots has everything you need to take care of those munchies. Try the macaroni and cheese or the German potato salad, or treat yourself to pumpkin waffles with chai butter.
Local-owned Cascadia Public House is another must-visit for vegans with the munchies. This company loves to support local farmers and is very accommodating with its menu. In fact, they have an entire dedicated plant-based menu for vegans to enjoy, and it's big enough to feed a whole party.
Buffalo cauliflower flatbread? Cashew queso nachos? Count us in. Between the delicious sharable items and the hearty burgers and sandwiches, no vegan will go hungry when they visit the Cascadia Public House.
Looking for a vegan fine dining experience in Spokane? Wild Sage has you covered. Located in central downtown, this American Bistro and bar has nailed the art of vegan eats with a farm-to-table method. If we can't convince you, maybe the fact that it was voted one of Yelp's Top 100 Best Restaurants Worth Splurging On will.
Wild Sage is not an entirely vegan restaurant, so don't expect to have a whole menu to choose from if you are vegan. But they do provide a delicious sweet chili tofu entree, as well as a chickpea burger that is available vegan upon request.
Final thoughts on 420 eats in Spokane
We hope this list has helped you narrow down the options for your next munchie outing. We love that so many places have adapted their menus to be fully vegan or at least list options that plant-based eaters can order.
While there are many other places in Spokane that offer vegan options, we highlighted ones that fit our definition of what a vegan stoner might want to eat. We were looking for pizza, burgers, mac and cheese, and other comfort delights that can be hard to get your hands on when you eat a plant-based diet.
Next time you've got the munchies, try one of these delicious vegan Spokane restaurants. Bring a friend and see if they miss the meat or dairy. Chances are, with these options, they won't miss a thing.
If you want to really take your vegan eats to the next level, you can make an endless amount of weed-infused vegan food at home. Simply replace this cannabis coconut oil with any recipe calling for oil or butter. Just be sure to not fry or scald the oil, as this will break down the compounds. That's a double munchie whammy!
Stock up at Piece of Mind Cannabis
Our Spokane dispensary is here to help you get the best weed at great prices. Whether you need flower, concentrates, edibles, or any of our many other options, we've got you covered.
Piece of Mind Cannabis is a medical marijuana and recreational Cannabis dispensary with locations in North Spokane, South Spokane, Bellingham, and Pullman Washington as well as Anchorage, Alaska!
Follow us on Instagram, Facebook, or Twitter.
Stop by Piece of Mind Cannabis and say high today!