New Year, New You? Working Out High May Help Your Fitness Goals
Looking to get in shape for the New Year? You're not alone. It's the most common New Year's resolution and the culprit for those jam-packed gyms in January. While many people successfully stick to their resolutions, many people fall off a routine and stop working towards their fitness goals. Can working out high or utilizing cannabis in other ways help? Let's find out.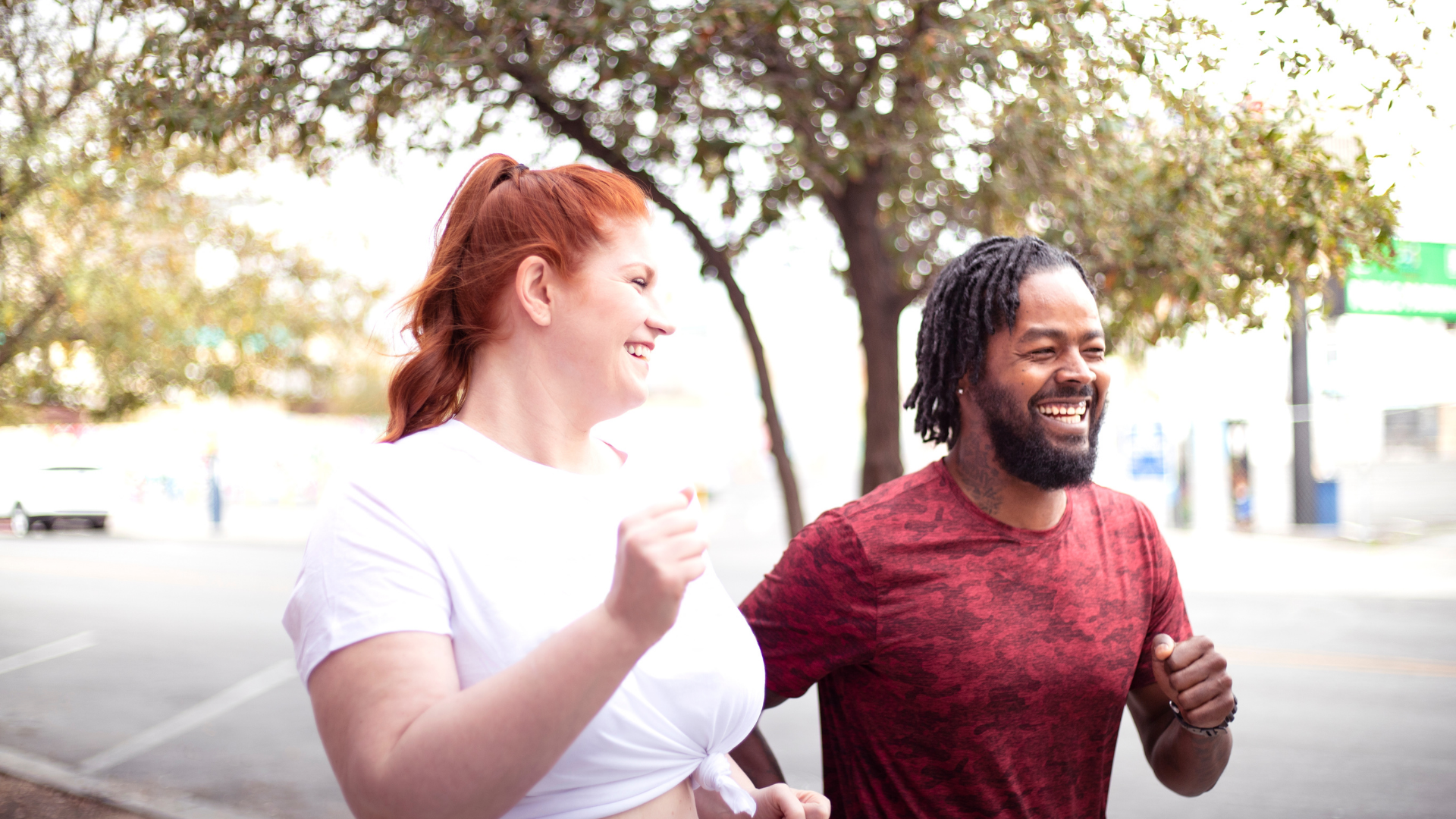 January 14, 2022
Cannabis for exercise anxiety
Have you ever gone to the gym or headed out for a run and suddenly become far too self-aware? Are those people watching the way you run or judging the way you use the equipment? Are you even using it right?
If that sounds familiar, consider cannabis as a way to ease some of the stress that comes with starting an exercise routine. For example, an Insider story looked at the ways people use cannabis and exercise and found that Morgan English, someone who had a historically bad relationship with exercise, benefitted from incorporating cannabis into her exercise regimen.
"I went to my college gym, I got on the elliptical, and everything changed. I wasn't worried about what I looked like. I wasn't worried about why I went to work out. It just took all of the stress away. All the obsessive thoughts that don't ever stop with anxiety, all of that melted away," she told Insider.
We know this might not work for everyone, especially if you're someone who has a tendency to get paranoid or stressed when high. To combat bad reactions, however, you may consider using strains with high levels of CBD or microdosing cannabis instead.
Next time you hit the Wade King recreation center, should you be high? We can't say for sure, but we know it's possible that cannabis could ease gym anxiety.
Cannabis for motivation and making exercise fun
In a study carried out by University of Colorado-Boulder, researchers found that 80% of cannabis users mix weed and working out. 70% of these respondents say it makes exercise more enjoyable, 78% say it boosts recovery, and 58% say that it helps to motivate them. Those who used cannabis an hour before working out or within four hours post-workout were reported to get 43 more minutes of exercise each week than non-users.
In a Market Watch interview, 31-year-old Daniel Winer said that cannabis helps him exercise. "I found it helped with my motivation on days when I didn't want to go (work out.) When lifting, it helps me focus on slowing down on my reps, focus on form and really engage my muscles. (And) cannabis makes running more tolerable — like a runner's high, but you start with it," he told them.
And then there's Heather Mashhoodi, an ultramarathoner who uses cannabis in her routines. She says that when she loses enthusiasm after listening to podcasts and admiring nature, she'll eat an edible.
"When I run for a really long time, this thing naturally kicks in and it makes the colors brighter and makes my thoughts clearer and makes me more emotionally in tune," says Mashhoodi, 31. "When I use cannabis and run, I get to feel that at a little less intense mileage."
If you struggle to find the motivation or get enjoyment out of your workouts, cannabis may help make them a bit more fun.
Cannabis for recovery
Many people don't like working out simply because it is uncomfortable and can lead to soreness and pain. If you wake up after a workout and feel like you've been hit by a ton of bricks, you probably won't be excited to do it again or make a habit of exercise.
Soreness stems from inflammation within the muscle. While it may be a sign of growing strength, it can also be extremely uncomfortable. If soreness keeps you from enjoying exercising, maybe cannabis can help.
Cannabinoids are well-known for their anti-inflammatory effects. Every method of consumption can deliver these effects, though some are more beneficial than others.
Some athletes opt to smoke weed after a workout to ease their muscle tightness and soreness. Others may opt for a topical product for targeted relief. Regardless of consumption methods, using cannabis for workout recovery is a common choice for athletes.
Consumption methods and product recommendations
We can't tell you which way you should consume cannabis for workouts. It's a personal choice. Many experts recommend not smoking, simply because it is not a healthy option for lung health. As such, vaping is a commonly recommended alternative, as it does not produce combustion. Edibles, tinctures, and topicals are other commonly used cannabis products for workouts.
Many products can be great for exercise, but if you're just kicking off your New Year's resolutions, searching for the right product can be intimidating. It's why we've rounded up a few recommendations to get you started.
Electric Lemonade distillate cartridge by Treehaus
Electric Lemonade is a wonderful strain to vape before after (or hey why not, during) a workout. It is a sativa-dominant hybrid made of Blue Dream and Tahoe OG genetics. Expect a citrusy sweet flavor and a euphoric high, perfect for getting in the zone or recovering post-workout.
Power Up tincture by Polite
Tinctures are a great smoke and vape-free way to get effects quickly. When a dose is left under the tongue for at least a minute, effects will come on shortly – usually around 15 minutes after consumption.
The Power Up formula by Polite is perfect for working out. It's particularly beneficial for pre-workout, as it is made of a synergistic whole-plant cannabinoid blend that helps users feel awake. While it helps with alertness, it does not make users feel amped or wired, which is ideal for working out.
1:1:1 Warming Flow Stick by Fairwinds
With 300 mg each of CBD, CBG, and THC, this warming stick is a powerhouse for muscle recovery. It provides quick, warming relief that lasts a long time. With soothing essential oils and terpenes, you can count on this warming stick to keep you working out and growing stronger.
From concentrates and vaporizers to tinctures, topicals, and beverages, we have everything you need when it comes to weed, right here at Piece fo Mind Cannabis. Stop by and stock up on all the goodies you need to elevate your workout.
Whether you're out for a run, lifting weights, or doing some yoga, weed can make it even better.
Visitng Bellingham? Our Bellingham dispensary is conveniently located in downtown Bellingham. Catch us after a drink at Gruff Brewing or visit during the Saturday Farmer's Market.
Piece of Mind Cannabis is a medical marijuana and recreational Cannabis dispensary with locations in North Spokane, South Spokane, Bellingham, and Pullman Washington as well as Anchorage, Alaska!
Follow us on Instagram, Facebook, or Twitter.
Stop by and say high today!