The Latest Coronavirus Updates As Of Thursday August 6, 2020
We're committed to delivering regular updates to our customers as we navigate COVID-19 together. Many things have changed since we first discussed tips for staying safe and high back in March, which to many, feels like a lifetime ago.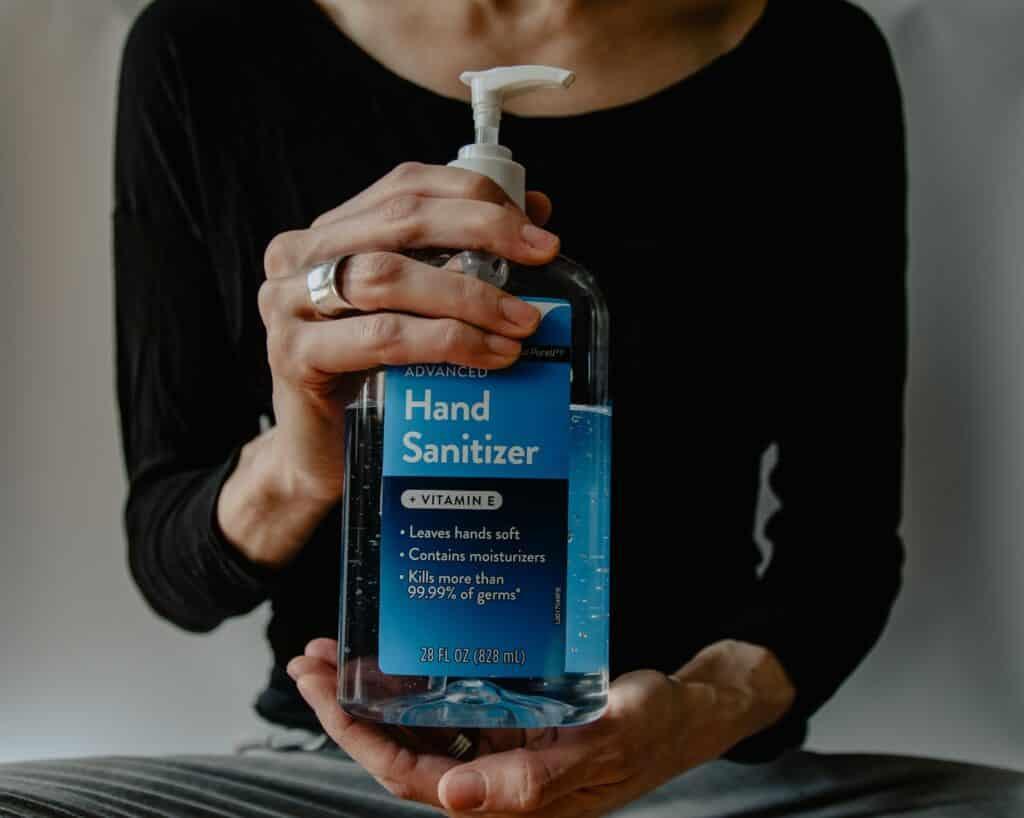 August 6, 2020
We posted coronavirus updates in June, with King County in modified Phase One and Whatcom and Spokane counties in Phase Two of the reopening plan.  Currently, all three counties are now in Phase Two of reopening. 
And it's unlikely any of these counties will move out of Phase Two in the near future. Governor Jay Inslee announced an indefinite pause on the phased reopening plan for Washington on July 28th. This is an extension of a previous pause placed in early July. 
"We are heading to big trouble if we do not find a way to knock this pandemic down," stated Inslee in his initial announcement. 
You're not alone if you're not sure what's going on or what is and isn't allowed. We hope we can help clear some things up for you in this post. 
As we've come to expect with an ongoing situation we are still learning about every day, there have been some changes to the original rules. And as we continue to navigate the situation, we have to be prepared for more changes to come and be flexible with our lives. 
This isn't always easy. It's not just the parents working from home with kids who are stressed, but it's affecting every person in different ways. If you find yourself overwhelmed, take some time for self-care and tend to your needs. 
And don't worry, cannabis is still essential. Be sure to stop by one of our Washington dispensary locations to keep yourself stocked up through this pandemic. 
Rule rollbacks for bars, restaurants, and other establishments
Governor Inslee announced rollbacks in the rules for several establishments on July 23rd. In his announcement, he stated, "I care about businesses opening and people getting back to work, but public health and economic activity go hand in hand." 
He noted that transmission has increased across the state. To prevent Washington from being in Florida's position, where a large spike in transmission among young 20-somethings contributed to state-wide spread, these rollbacks have been put in place. 
They include:
Weddings and funerals are permitted, but only for ceremonies. Receptions are not allowed. For ceremonies, the maximum indoor occupancy is 20% or up to 30 people. The attendees must be able to maintain six feet of distance between different households. These rules will begin on August 6th. 
As of July 30th, indoor dining is limited to members of the same household. You cannot meet up with friends from other households and eat indoors with them. You can, however, be seated outside. 
New fitness rules took place on July 30th. The rollbacks limit indoor fitness services to five individuals, not including staff. Gyms, fitness studios, pools, ice rinks, tennis courts, and other facilities must abide by these rules. 
Indoor family and recreation centers prohibited from opening as of July 30th. This means no mini-golf, bowling, arcades, or similar facilities may operate. Indoor movie theaters will be limited to 25% capacity in Phase Three as well. 
Staying safe during the coronavirus 
We understand the confusion, frustration, and many other emotions that arise from these regulations. However, it's important to keep in mind that we can all work together to bring us closer to the end of it. 
According to the state's coronavirus response website, staying home is still safest. If you're wondering what the most helpful thing you can do to prevent the spread of COVID-19 is, the answer is staying home. We know that's not always practical. 
When you do leave the house, be sure to wear a face covering. Make a point of washing your hands often, maintaining at least six feet of distance from others, and staying on top of your health as best you can. 
We are still in Phase Two, whether you are located near our Spokane dispensary, Bellingham weed shop, or Fremont dispensary. This means high-risk populations should stay home. Fewer than five people outside of your household may congregate for outdoor recreation, with face coverings and physical distancing. 
Essential travel is permitted, as well as limited travel to activities permissible by Phase One and Two rules. 
Best practices for getting high during coronavirus 
If there's one thing to celebrate during this time, it's that we have access to legal cannabis in the state. Those who use marijuana for medical purposes do not have to worry about losing access to the plant, and those who use it recreationally can continue to do so. 
Still, it's important to use cannabis safely during this time. For many, cannabis use is a social activity that involves sharing. That is not a safe activity right now. You can still have fun, socialize, and get high though. Here's how:
Don't share. If you're hanging out with friends in a small group within regulations, it may be totally natural to go out for a smoke break. Consider rolling individual joints, using your own individual smoking device, or sanitizing your bong between uses. Just don't share anything your lips touch without sanitizing it first. 
And if you don't have friends around to distance-sesh with, you can still connect with friends virtually and all toke up!
Keep hand wipes and sanitizer on hand. The easier your access to sanitizing supplies, the more likely you are to use them. Sanitize your hands before sharing supplies and wipe down all of your equipment before sharing. 
Try smoke-free methods. If you are worried about lung health during this time, opt for a different way to get high. Many smoke-free options will do the trick, from tinctures and sprays to edibles and sodas. 
Don't get too relaxed. While it's important to manage your stress and take care of yourself during this time, it's also important to remain vigilant. Do not ease up on your regular processes of staying clean and safe. It can be easy to spend time with some friends at a distance and then slowly get closer, or even decide that you don't need to follow certain protocols because you see each other often.
This behavior can sometimes increase when cannabis or alcohol is present. Remind yourself and your friends of your boundaries before you get high so they are at the front of your mind. It's important to be clear about what you are and are not comfortable with. 
The bottom line 
This update is in no way a definite, concrete piece of information. In fact, it's subject to change and probably will many times. We will do our best to keep you updated with pertinent news in the future. 
If you're looking for more information about our state's situation, check out the Washington State Coronavirus Response website. News, statistics, resources, and more can all be found on the website. 
Be sure to stop by and stock up on all of your favorite cannabis products at Satori! We've got everything you need to stay high and happy during this time. 
Piece Of Mind Cannabis is a recreational cannabis shop featuring many dispensary locations! Check us on out on Yelp, Leafly, Instagram, Facebook, Google and Twitter.