Four Amazing Spokane Museums to Check Out
Lilac city is home to endless views, nature, and activities to fill your time. We've listed off some of our favorite spots to watch the sunset in Spokane, and we have many trails and parks we'd recommend to anyone spending time in the city. But if you're looking for a break from the outdoors, Spokane museums are where it's at. This city has a great selection of museums that collect and preserve important objects and memories from across history, all in one place. So if you're looking for a fun and interesting way to spend a stony afternoon, check out these awesome Spokane museums.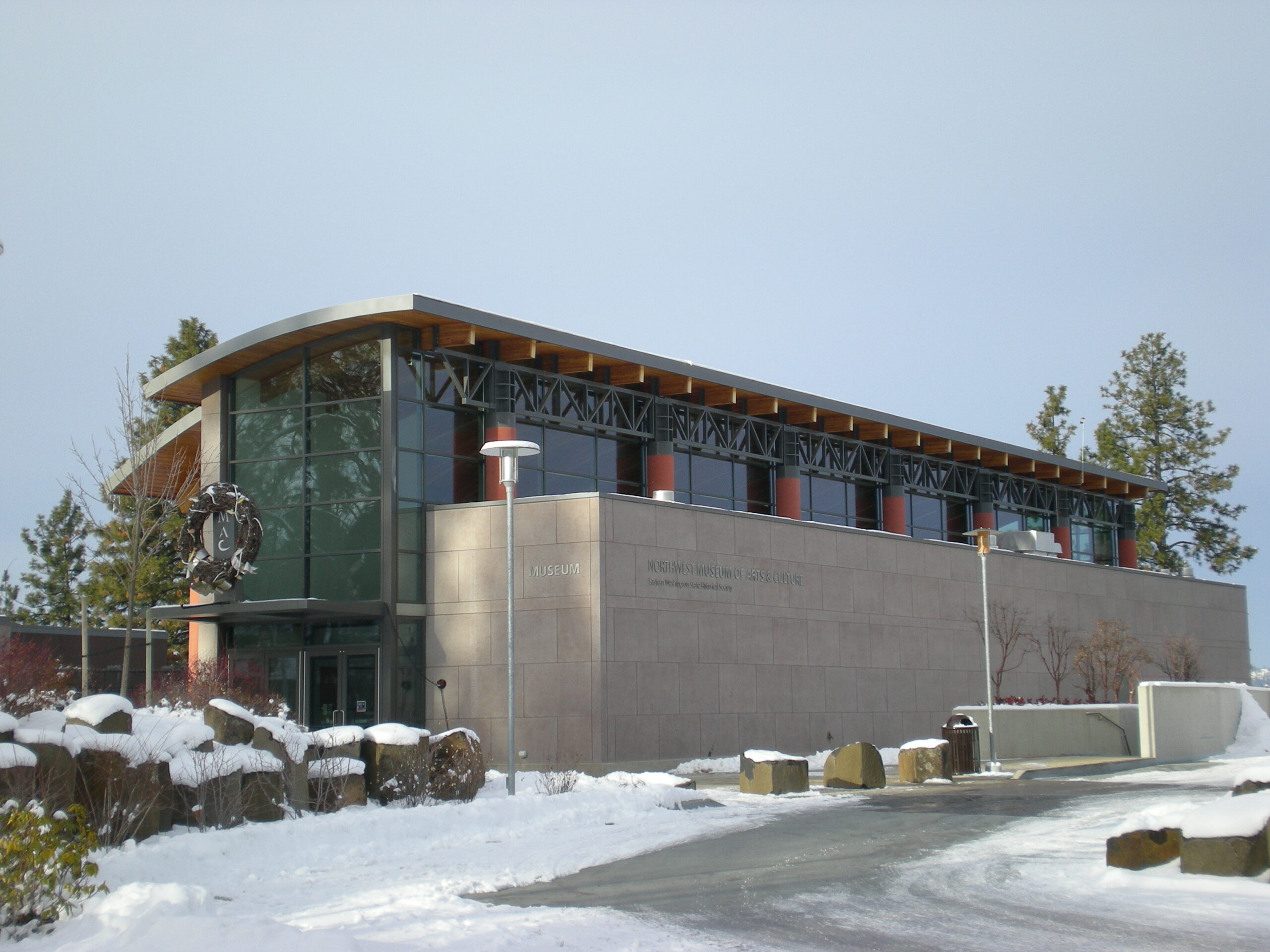 June 10, 2022
Northwest Museum of Arts and Culture
For over 100 years now, the Northwest Museum of Arts and Culture has served as the largest cultural organization in the Inland Northwest. As a Smithsonian affiliate, this museum sees more than 100,000 visitors every year.
It's worth your time to pop an edible and stop by. From March 2022 to September 1st, 2022, the museum is loaded with artifacts from an incredible exhibition: "DREAMWORKS ANIMATION: THE EXHIBITION—JOURNEY FROM SKETCH TO SCREEN" which celebrates over 25 years of DreamWorks animation. Like Shrek? Madagascar and Kung Fu Panda? You'll like this exhibition.
It's not the only thing worth checking out, though. This museum always has something interesting, regardless of the time of year. You can also catch an exhibition that dives into Eastern Washington's early wheat industry, or the collaboration with the United Tribes of the Upper Columbia, which delves into the annual Columbia River Canoe Journey with contemporary and historic canoes as well as the stories from people involved. Any history nerd would be excited to spend hours soaking up the information at this iconic museum.
If you feel like learning, seeing, and immersing yourself in new worlds, stop by the Northwest Museum of Arts and Culture.
Edible pairing recommendation: Wyld Huckleberry Gummies
With 10 mg of THC per serving, these balanced hybrid gummies are perfect for boosting your mood and creating a cheerful day. Perfect for daytime adventures, these gummies are great for looking at some historic artifacts and art. Plus, they taste delicious!
Historic Flight Foundation
History in motion is what they call the Historic Flight Foundation, an incredible collection of vintage aircraft from 1927 to 1957.
You don't have to be an experienced pilot or aspiring aviator to enjoy a visit to this museum. You just need an interest in history. The museum presents rare aircraft carefully restored to flying condition, each complete with its own unique backstory. Get inspired and educated while observing real artifacts from a fascinating time in human history. This museum is a one-of-a-kind and a must-visit for anyone with an ear and eye for history.
Edible pairing recommendation: Doozies Mixed Fruits Fly 10:1
FLY high with Doozies Mixed Fruits 10:1 THC and CBD gummies. Well-balanced, delicious, and fast-acting, these are perfect for a trip to the Historic Flight Foundation. The uplifting effects paired with the rapid onset from nanotechnology make for a pleasant experience all around.
Spokane Valley Heritage Museum
What do you know about Spokane's history? If you've got an inkling of interest, take it all the way by visiting the Spokane Valley Heritage Museum for a deep dive into more than 150 years of the city's backstory. I-90 construction, apple orchards, the history of Milwood and Liberty Lake, and so much more are packed into this well-curated glimpse into the past.
Exhibits cover Indian tribes in their ancestral lands, farming in the valley, and the historic women who come from Spokane, among other worthwhile stories.
Edible pairing recommendation: Binske Soft Lozenges
Vegan, gluten-free, and made from pure THC distillate, soft lozenges by Binske are a great choice to pair with a trip down Spokane's memory lane. They're a hybrid gummy perfect for any occasion, including a gentle stroll through Spokane history.
Jundt Art Museum
Located at Gonzaga, Jundt Art Museum is worth a visit for anyone looking for a classic art museum experience. Events and exhibitions are free to the public and perfect for a spur-of-the-moment drop in by college students or an intentional visit from local art lovers.
Home to nearly 5,000 objects ranging in historical value and records, the Jundt Art Museum is immersive, small, and intimate. Enjoy a range of rotating exhibits from local artists and pieces from various decades.
You won't find yourself fatigued by large, endless displays here. Instead, just stop in, pay the exhibits a visit, and head out all in a short amount of time. It's the perfect add-on to a day of adventuring around the city, or even just a visit to the Gonzaga campus.
Edible pairing recommendation: Mari's Move Mints
Portable, discreet, and delicious, Mari's Mints are a great option for energizing your mind and body and uplifting your mood. Whether you're walking through campus for the full experience or just stopping in to see some art, this Move Mints pack just 5 mg of THC per piece, so you can tailor your experience with ease.
Final thoughts
Between the vegan eats in Spokane, the gorgeous views and the friendly faces, the Lilac City has a lot to offer. We hope this list of museums will help inspire you to take a rainy day, or any lowkey day to another level with the added benefit of art and history.
While our edible recommendations are tailored to each experience, you can select whatever suits your mood and needs. Just remember to not test your limits, and start low and go slow if you're not familiar with eating cannabis. And by all means, don't feel pressure to pop an edible before you visit a Spokane museum. A smoke sesh after a day of checking out art and artifacts can be just as satisfying.
Need weed? Stop by our Spokane pot shop to stock up today. You can visit our North Spokane dispensary or our South Spokane weed store for all of your cannabis needs. Either way, we're here to help.
Stock up at Piece of Mind Cannabis
Piece of Mind Cannabis is a medical marijuana and recreational Cannabis dispensary with locations in North Spokane, South Spokane, Bellingham, and Pullman Washington as well as Anchorage, Alaska!
Follow us on Instagram, Facebook, or Twitter.
Piece of Mind Cannabis has you covered. Stop by to shop our large selection of flower, edibles, concentrates, beverages, and so much more. We're here to answer any questions and help you have a great experience. Our Bellingham dispensary, Spokane pot shop, and other locations are ready for you to stop by and say high today!