It's 4/20: Events in Bellingham and Potent Products to Celebrate
The most wonderful time of the year for stoners is here. That's right, 4/20 is finally here and we're thinking about all the fun things we can do to celebrate. To kick off the good times, we've rounded up some 4/20 event ideas near our Bellingham dispensary, Spokane pot shops, and other Washington dispensary locations to help you celebrate in style.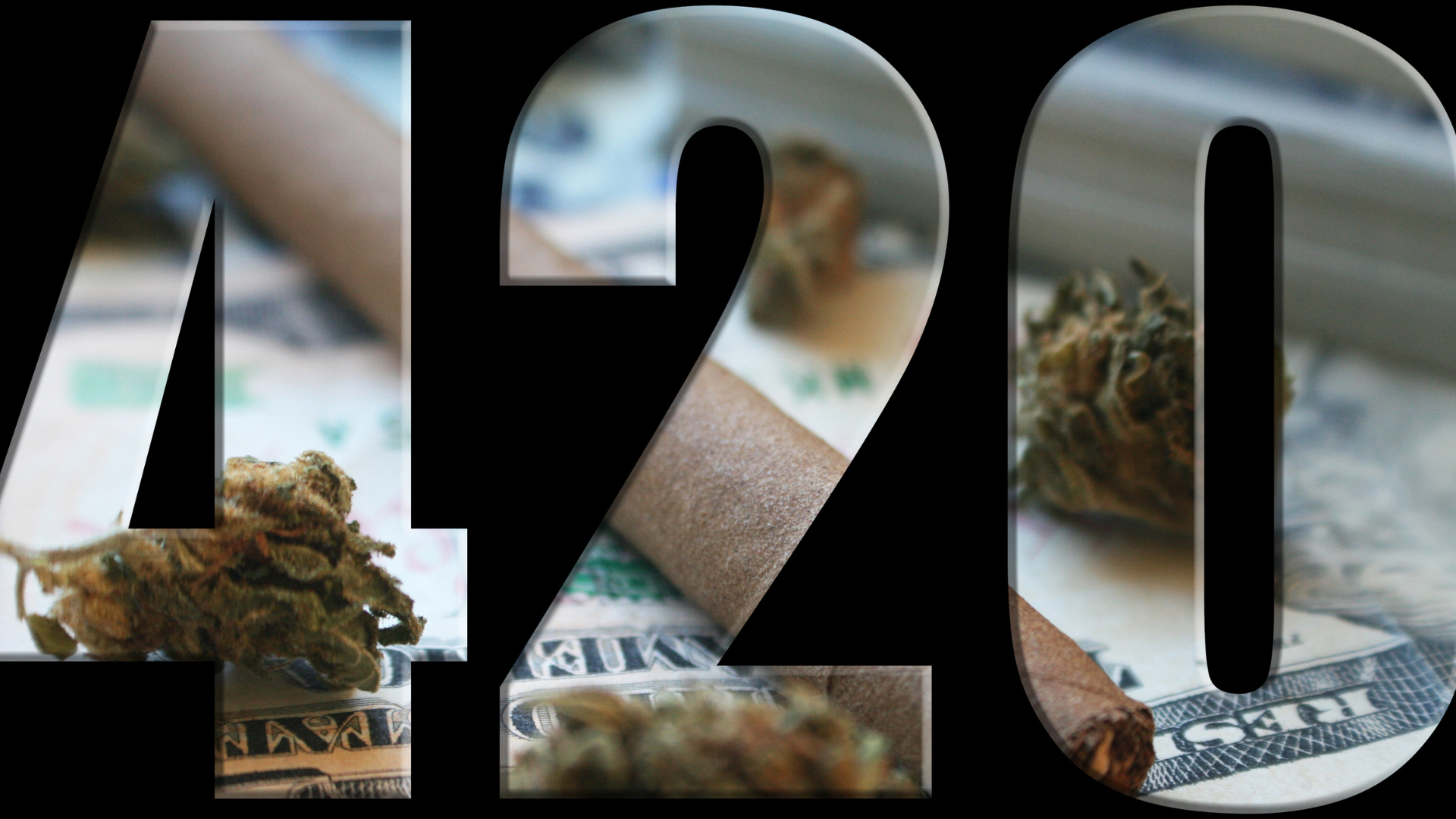 April 20, 2023
Wondering why we celebrate 4/20? It's an interesting tale that goes back over half a century. We've covered the story of 4/20 before so be sure to go back and read it if you're curious about the history of the stoner-centric holiday.
And before we dive into the fun activities for this year's holiday, don't forget that we're celebrating with our awesome 25% off store-wide sale here at Piece of Mind, so select your location and place your pre-order online!
Now let's get into the fun stuff!
What to do for 4/20 in Bellingham
Is there anywhere more beautiful to celebrate the love of weed than in Bellingham, Washington? The city offers gorgeous views from every direction, making it easy to hang outside with pals, smoke weed, and enjoy the day. But if you're looking for something more to do after you've stocked up at our downtown Bellingham weed store, check out these ideas:
Trivia at El Capitan's– 7-9pm
The new El Capitan's Taproom hosts trivia every other Thursday, and it just so happens that 4/20 falls on a trivia night. With questions ranging from random knowledge to pop culture and nerdy stuff, there's something for everyone at their trivia night. Blaze up, put on your thinking cap, and get to work!
And yes, there will be prizes.
Cytrus live at the Wild Buffalo– 8pm doors/9pm show
We all know music sounds better on weed. Especially groovy, hypnotic, and funky music like the stuff Seattle-based Cytrus creates. They're the perfect band to see on a stoner's favorite holiday and there's no doubt that the crowd will be dancing, moving, and grooving to the beats. Spark one up and let your groovy side show.
JAM:30 at The Blue Room– 7:45 to 10:45
Feeling musical but don't want to watch a live band? Then it's time to jam. The Blue Room is hosting an open jam session, for free, where anyone can come and jam with local musicians. Maybe you've played a lot of music with others before or maybe you just want to see what it's like to collaborate with other musicians. Whatever the case, it's the perfect 4/20 activity for musicians. And even if your friends don't like to play music, they can join and vibe out to the jams or hang out at the bar.
Eat at Cheba Hut
If there's one place a Bellingham stoner should find themselves to cure their munchies, it's Cheba Hut. The sandwich shop prides itself on offering dank sandwiches and snacks to the stoniest of customers. Their drinks are touted as "cottonmouth cures" and they use a pot leaf symbol to signify items that are vegetarian. We can guarantee that if you walk into this shop with the reddest eyes you've ever experienced, you'll be welcomed with open arms and an almost dangerous amount of enticing food.
If Cheba Hut isn't cutting it or if you're vegan and wondering where you can get a solid munchy cure, don't worry. Check out this vegan stoner's guide to eating out in Bellingham.
And if you're not in Bellingham and still looking for ways to celebrate this 4/20, there's plenty to do out there. If you're near our Spokane pot shop, we recommend taking a blazed walk and watching the sunset with some pals. And hey, it's a special day. Make a gravity bong while you're at it!
High-potency products to celebrate 4/20
Whether you're near the events we listed in Bellingham or closer to our Spokane dispensaries or Pullman weed store, let us help you celebrate with the best products around. Here are some hand-selected, high-potency cannabis products to take your 4/20 higher.
5th House Farms distillate cartridge
The distillate cartridges from 5th House Farms are a handy option for getting your 4/20 celebrations on as each one contains about 91% THC with a tiny dash of CBD. We love all of their cartridges but think the Blue Dream cartridge is perfect for celebrating the holiday. The sativa-dominant hybrid is uplifting and relaxing, making it perfect for a daytime or evening sesh.
Blaze sodas
With 100mg of THC per drink, there's no question that popping open a cold Blaze soda will take your 4/20 celebration to the next level. The sodas come in delicious flavors like orange cream, root beer, and grape – perfect for pairing with munchies like potato chips or a burger and fries. You can choose to only drink a portion of the soda (after all, drinking just a quarter of the bottle provides 25mg of THC) or down the entire bottle for a very stony 4/20 experience.
Dorado infused pre-rolls
If you want to have a classic smoke sesh this 4/20 and your tolerance is pretty high, you may be itching for something stronger to match the holiday's energy. Our solution? Grab an infused joint. Dorado makes BHO-infused pre-rolls boasting 50% THC which will undoubtedly hit harder than a regular joint. They come in two packs, so you can go ahead and pass them around with some friends.
Stock up for 4/20 with Piece of Mind Cannabis
Now that you have some ideas for celebrating 4/20 in Bellingham or anywhere you may be, it's time to stock up on the good stuff. Stop by our Bellingham pot shop, Spokane weed stores, or Pullman dispensary to buy all the goods you need to celebrate the big day. Don't forget our 4/20 sale is 25% off storewide and going on all day april 20th, so you can get started early!
Piece of Mind Cannabis is a medical marijuana and recreational Cannabis dispensary with locations in North Spokane, South Spokane, Bellingham, and Pullman, Washington.